How understanding petrol price cycles can save you big on fuel
Last year was a particularly tough one at the petrol pump.
According to the ACCC, prices rocketed up to 10-year highs in late October, with daily averages hitting 159.9 cents a litre in the five largest cities for base-grade petrol.
"Petrol prices were very high for a very long time in 2018," says NRMA spokesperson Peter Khoury.
"There was suddenly a real concern that premium unleaded, in certain locations, would have hit upwards of $2 a litre - a price Australian motorists would never have seen before in their lifetimes."
And while this thankfully dropped to around 128c a litre, budget-conscious motorists still need to keep their wits about them to avoid getting slugged in 2019.
Shopping around before filling up is not just a case of tracking down the cheapest prices in your neighbourhood but, for city dwellers, identifying your place in the fuel cycle - those sharp peaks followed by a gradual descent. However, these can vary considerably depending on where you live.
"For instance," says Khoury, "Perth has a seven-day fuel cycle, which means that every Monday is the cheapest day to fill up and every Tuesday is the most expensive. So if you're in Perth and filling up any other day of the week [other than Monday], the joke's on you."
For other cities it's a bit trickier, since cycles can vary between 14 and 40 days, with prices in the bigger cities liable to spike by as much as 20c to 30c in just a couple of days. It pays to keep your eye on the cycle.
"We know by filling up in the cheap phase of the cycle, drivers can save themselves hundreds of dollars a year on fuel costs," says RACQ spokesperson Lucinda Ross.
In fact, the estimated yearly savings made by buying at the bottom (or "trough"), according to the Australian Competition and Consumer Commission (ACCC), were $175 in Sydney, $150 in Melbourne and Brisbane, and $200 in Adelaide. And thanks to those weekly cycles, Perth residents could expect to save up to $520.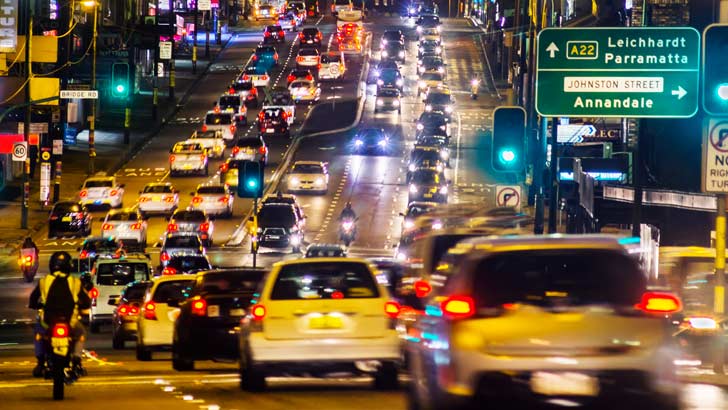 Further information can be found on the ACCC's website (accc.gov.au), including daily updated cycle charts for your state, average daily prices for the past 45 days and suggestions on when to top up.
So to fill or not to fill? It's a question that divides households.
"There's every chance, if you're obsessed with keeping a full tank, you'll be filling up at the high point of the cycle," says Khoury. On the other hand, riding the orange fuel light could have the same result.
"If you see cheap petrol, top up," advises Khoury.
"But if it's the top of the cycle and you're on empty, just put enough in there to get you through a few days. Rule of thumb: if it's at the top, it will fall gradually, normally at about 1c a day."
Bored with creeping around comparing prices between local servos? Apps such as Fuel Map, PetrolSpy or MotorMouth might save you the trouble.
These are free, largely crowd-sourced, databases of petrol stations and fuel prices that allow you to map out the cheapest prices in your vicinity at a glance. Their data is mostly user-generated, or sourced from participating fuel retailers or service station operators.
Alternatively, NSW residents can also download FuelCheck, a free government-run app that uses real-time data sourced from 95% of service stations across the state. There are also MyFuel NT and FuelWatch (Western Australia).
Additionally, you'll find many roadside assistance organisations will offer a similar service to their members, including RACQ Fair Fuel Prices, RACV Fuel Prices and the My NRMA app (which uses FuelCheck data in NSW).
"Petrol price apps make a difference at a personal level," says NRMA's Khoury.
"One of the biggest frustrations among our members was that they'd get in the car, they'd go fill up, they'd drive around the corner and there'd be something 15c cheaper. At least now they can get access to the cheapest prices before they even start the engine."
Most national service stations, including Caltex, Shell and BP, now offer their own apps to customers too.
Generally, these allow you to pay for petrol from your phone, locate nearby servos, store receipts and, in some cases, access fuel discounts. For instance, new users of Caltex's FuelPay app will receive 6c a litre off their first three fuel purchases.
The 7-Eleven fuel app offers a "low price lock" guarantee that lets consumers search 7-Eleven fuel stores (within a 5km radius) for the cheapest price before "locking it in" for the next seven days.
And, lastly, there's all the basic stuff you should already know: book in for regular services, drive economically, use the recommended fuel type, take the golf clubs out of the boot. And if all else fails, take the bus.
"One consistent in all this is that the economy runs on petrol," says Khoury.
"We're a big country, we're spread out. So for many Australians, especially in the regional areas, the option of leaving the car at home is completely unrealistic. The reality is that most families are going to be increasingly reliant on petrol, and that's why it's so important for us to try to save where we can."
Commuters feel the pain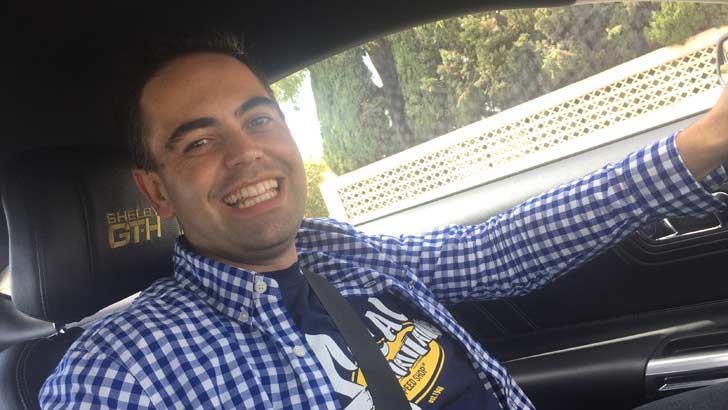 Driving 50km into the city each morning for work, Max Cowie, 39, has spent his fair share on petrol over the years. His commute from Schofields, in Sydney's west, to Darlinghurst was a two-hour, 100km round-trip that had him filling up his Honda MDX SUV twice a week, at roughly $100 a pop.
Max (pictured) favoured Caltex fuel stations, so he could utilise Woolworths shopping dockets for savings of 4c/8c a litre.
"But to get 8c off, though, you had to spend $5 in store," he recalls.
"At first I was just buying chips and lollies at the countertop but I soon learned to get all my milk and bread at the servo. It wasn't a huge saving, all up, but I was effectively getting free milk and bread."
The moment a Costco fuel station opened in nearby Marsden Park, however, he got his membership immediately.
"For $60 a year, I now save about 10c per litre, or $10 per tank, compared to the local servos," says Max. "And, I don't have to drive around all day with milk in the boot."
As a self-confessed backyard mechanic, Max is especially fastidious with his maintenance, tapping out and cleaning his air and fuel filters every 10,000km himself, and replacing them at Supercheap Auto after 40,000km.
"Doing it myself saves me megabucks, hundreds, as opposed to buying direct from the dealership," he says.
He also changes his spark plugs every 40,000km, monitors his tyre pressure every fortnight (monthly if he's feeling lazy) and books in for regular servicing.
Nowadays he gets the train to work (at $10 a day) but is no less conservative with his fuel spending.
"I use every trick in the book: slowing down at the lights, and taking my foot off the pedal on hills. But mostly I try to limit my driving to just the one day, roll all my errands into one, because I'm happiest when I know my car's at home, resting, and not costing me money."
Get stories like this in our newsletters.