The throwaway culture costing Australians $28.3bn a year
October is Buy Nothing New Month, a month-long challenge to buy nothing new except essentials like food, hygiene products and medicines.
Founded in 2010 by Tamara DiMattina in Melbourne, it is now a global initiative. Tamara created this challenge after an expedition to Antarctica to learn about climate change, she wanted to create an inspiring way for every person to be a part of repairing our planet and reduce our consumption of natural resources.
One of the ways we can buy nothing new is to fix what we have already. To create new products rather than maintaining the old requires 'emergy' - which is the energy it takes to harvest resources, manufacture and ship the product.
When we throw products away, the emergy used to create them in the first place is wasted.
However, a combination of the perceived high cost of fixing items and believing, rightly or wrongly, that broken items cannot be fixed often means we unnecessarily throw products away rather than giving them a new lease on life with the magic of repair. This is not just bad for the planet but for the pocket too.
Recent research from Gateway Bank revealed that 71% of Australians had replaced household items over the last year instead of repairing them.
The average spend on replacing household items, rather than repairing them, was $1460 over the past year. That is the equivalent of $28.3 billion as a nation.
What you can do to help the planet and your pocket
Take your broken item to a repair cafe
The good news is that over half of those surveyed said that they would use a repair cafe to learn how to fix their broken household items.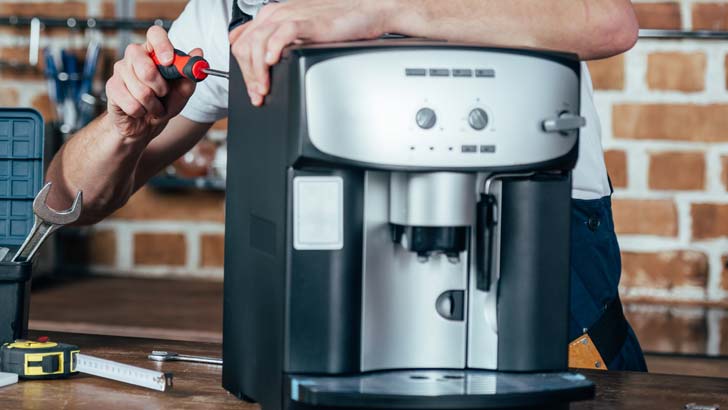 Repair cafes, like the one run by The Bower Reuse and Repair Centre in Sydney, are cropping up all over.
You can sign up for workshops with The Bower technicians to fix timber furniture like rickety chairs and small electrical appliances like coffee machines - saving the cost of buying new ones and teaching you new skills in the process.
Places like The Bower are particularly great for Sydneysiders as those surveyed living in NSW are much more likely than their counterparts in other states to replace rather than repair.
Do it yourself
If you would like to repair something yourself, a quick search online will reveal many 'how to' sites and communities of people helping each other fix things in order to make them last longer. Alternatively, search for local courses and workshops.
Often repair jobs are very simple, when you have the right tools handy - and there's no need to buy these either! Instead, consider hiring them from a local tool library.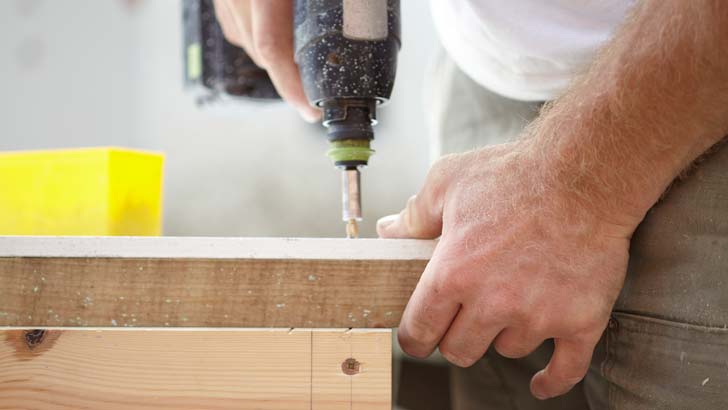 Sydney's Inner West has a tool library where a $75 annual membership fee enables members of the community to borrow from its library of things. Tools and equipment vary and include sewing machines and drills.
The fee is a bargain considering the average drill is used between six and 20 minutes in its entire lifetime and can cost hundreds of dollars to buy.
Amy Croucher, founder of the Inner West Tool Library, confirmed that in the first six months of opening, they saved members around $32,000, that is on average over $400 per borrowing member as well as potentially saving one and a half tonnes from going to landfill.
Buy from companies that will fix your item
48% of people surveyed said that if their clothes tear or fray, they would fix them themselves or take them to someone to fix.
Environmentally conscious companies, such as Patagonia, will do free repairs on tears and broken zips, and make alterations on their garments.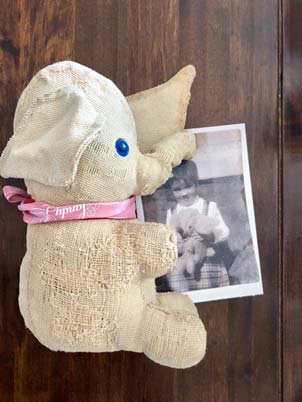 They will also mend non-Patagonia branded clothing for a small fee. According to Patagonia, by keeping a piece of clothing for nine extra months, we can reduce carbon, waste and water usage by 20 to 30%.
Make art and stories
With clothes and other items, rather than hide the damage - celebrate it. Kintsugi or 'golden joinery' is the Japanese art of repairing broken pottery with gold lacquer to celebrate imperfections and the stories it brings.
In the same sentiment, visible mending on garments is becoming a badge of honour. As the site with the same name, Visible Mending, states 'Wear your mends out and proud. Beautiful scars for the loved but torn.'
Another popular trend is that of upcycling, which is the creative reuse of items, and clothing is the perfect place to start with this.
Clothes that no longer fit or are unable to be repaired can be transformed into something completely different, like decorative cushion covers or colourful napkins.
Get stories like this in our newsletters.