Savvy investors made 7.2% more last year by following this strategy
Investors who put their money into a broad-based Australian shares index exchange traded fund (ETF) made a whopping 13.1% over the 2018-19 year.
They were way in front - by 7.2% - of investors who followed an active Australian shares exchange traded managed fund (ETMF), with the median fund returning just 5.9%.
The Australian sharemarket had a strong year from March 2018 to March 2019.
If you had invested in a low-cost, straightforward Australian index ETF you would have been much better off, according to Stockspot's annual ETF report.
The robo-adviser found the best-performing Australian shares ETF was Vanguard's MSCI Australian large companies fund, which returned 14.4%.
In contrast, the median active ETMF tracking the Australian sharemarket returned just 5.9%.
There was a wide range of returns among the active ETMFs, with the top-performer, the BetaShares Legg Mason Real Income Fund, earning 19.3%.
The worst performer, the K2 Australian Small Cap hedge fund, slumped to -14.3%.
Chris Brycki, CEO and founder of Stockspot, says the underperformance of active ETMFs is consistent with SPIVA research that shows 80% of Australian fund managers failed to match the index return over 15 years.
"Whether you're investing in Australian shares, global shares or bonds, more than 80% of active fund managers have consistently failed to beat the index," says Brycki.
"It's no wonder investors are abandoning risky stock picking for the safer option of tracking the market index."
Brycki says Australian investors using ETFs saved more than $300 million in fees over the year compared with investing in a traditional active fund manager.
"Considering ETFs still only make up 2% of the sharemarket in Australia, a $300 million saving is huge," he says.
Rules-based or smart beta ETFs also underperformed broad-based ETFs, with a median performance of 9%.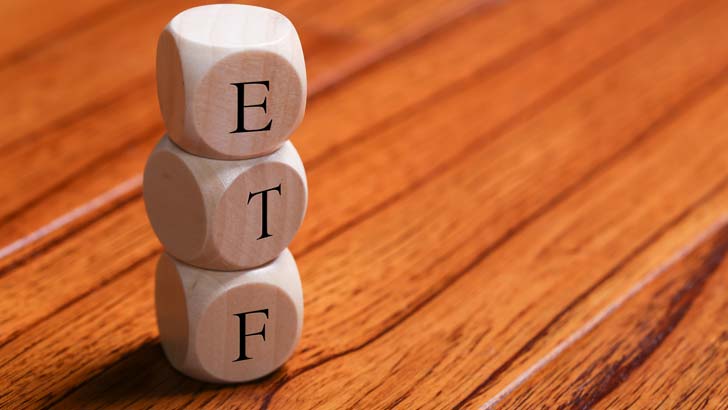 One of the better smart beta funds, the iShares Edge MSCI Australia Minimum Volatility ETF, did perform well, returning 12.4% over what was a volatile year.
Ethical Australian share ETFs performed very well - even better than broad-based Australian share ETFs - with an average return of 12.3%.
But the standout performers were some of the Australian sector share funds, with property and resources ETFs delivering an average one-year return of 28.6% and 25.7% respectively.
The VanEck Vectors Australian Property ETF returned 34% while the Vanguard Australian Property Securities Index ETF returned 26%.
Stockspot says the difference is due to the higher concentration of office and industry property shares held by VanEck Vectors, which outperformed retail property shares.
Stockspot's favourite Australian share ETF is Vanguard Australian Shares. It returned 11.7% over the past year, a little under large cap-biased ETFs. But the fund has been a top performer over the past three years, returning 11.3%pa.
"ETFs have become the recommended investment product of choice for independent advisers who are looking out for their clients' best interest," says Brycki.
Get stories like this in our newsletters.