How to set a Christmas budget and the secrets to stick to it
The festive season is a time to spread good cheer but, for many of us, it brings along its fair share of stress, thanks largely to the costs of buying food and gifts for family and friends.
According to the Reserve Bank of Australia, 27% of credit card holders will still be paying off their 2018 Christmas credit card debt in January 2020 - and yet another Christmas will arrive in between. Planning and tracking are the secrets to making Christmas bearable for your budget.
Now is the time to get on top of it. Make a budget, set some boundaries with the family, do thorough research and take advantage of the best deals available.
Generally, I plan for three types of expenses ahead of Christmas: presents, catering and that all-important holiday.
Catering
Start cleaning out your freezer and using what's in there. That way, you can take advantage of the sales on some food items, like meat, when they come up.
We all love Christmas leftovers, but some foods just don't survive sitting on the table for a few hours on a 35-degree Christmas Day. Have a good think about how much you'll need.
Some families like to put on a variable feast of seafood, meats, salads and roast vegetables, which can lead to leftovers galore. Plan to make less of the foods that won't keep, or simply make smaller portions.
We are creatures of habit when it comes to grocery shopping, but price wars between stores are there for our benefit. Check the junk mail or search online for specials and, if need be, do your big grocery shop at a shopping centre with multiple grocery retailers so you can switch stores and save money.
People love to feel part of an event, so don't be afraid to ask guests to bring a dish, maybe their specialty or their favourite Christmas food.
Look out for bulk-buying deals on alcohol and food, which you can split with friends or family.
Presents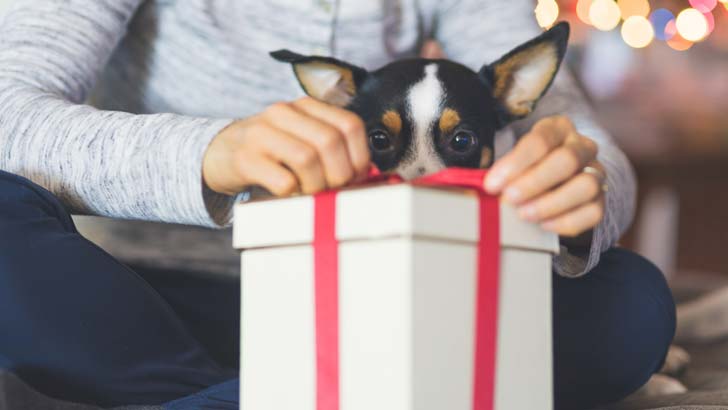 Set a price limit and stick to it. If you get what you want for less than the limit, smile and use the extra cash to pay off debts or save towards something nice.
Buy gifts when you see them, not just the week before Christmas. There will be plenty of unanticipated jobs to do right before Christmas, so give future you a break.
Look out for sales throughout the year. Following brands and retailers on social media is an easy way to know about any price changes and there are usually discount codes available. Googling discount codes can also yield results.
November 29, 2019 marks the Black Friday sale, an American tradition that has found its way here and an opportunity to get a great bargain. Remember, paying interest on your credit card means you lost the bargain, so stick to your budget.
Beware of traps like price deception - when prices are marked up and then down to make you think you're getting a deal. Planning and researching ahead of time will ensure you're not taken for a ride.
Minimising has been a huge trend in the past 12 months.
A lot of people watched Marie Kondo throwing out stuff and followed suit so the last thing they want at Christmas is clutter.
Combine budgets for meaningful and purposeful gifts, or gift an experience. Vouchers for tours, classes and shows can be thoughtful and a way to spend time with the recipient if that's another goal.
If you're in a relationship, consider agreeing on a spending limit or perhaps just buy gifts for the kids this year and take yourselves out for a nice dinner instead.
Look for bargains in op shops, antique stores and second-hand bookshops. This is a great way to find a unique gift that no one else will have.
If you're a bit short on cash, how about making money to spend money?
Have a good clean-out and sell old bikes, sports equipment and other stuff cluttering up your house and shed. Using Gumtree or having a garage sale will gain you some space and cash.
Holiday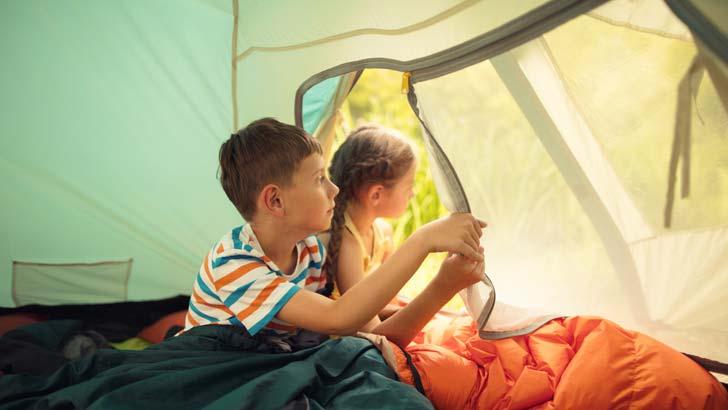 If you're financially responsible enough to afford a Christmas holiday, then well done.
Researching and planning a holiday can be time consuming so start early.
Monitor travel sites and follow social media accounts featuring your favourite destinations so you're alerted to deals.
There are all sorts of price drop alerts and deal subscriptions to sign up for, which can load your email with junk.
Set your inbox to file them automatically and check it periodically in your hunt for holiday deals.
Remember the good ol' camping days - cheap and cheerful. Holidays are really about spending time together and exploring, so work on changing everyone's perspective.
Christmas can be a stressful time for a variety of reasons, but by planning and tracking your spending, you can avoid mounting debt and enjoy a worry-free holiday season.
Get stories like this in our newsletters.