How to set up a side hustle and earn an extra $7k a year
Whether you need to top up your household budget or you're saving for a big holiday, a part-time or casual job could be the answer. And for budding entrepreneurs it can be the pathway to an exciting new career or business. Here we explain how to make it happen, and our case studies share the secrets of their success.
Having just one job is so yesterday. More than two million Australians have multiple jobs; one in four of us runs a small business on the side - and it's putting valuable extra cash in our pockets.
How much extra? Research by Finder shows that side hustlers are earning an average of $7300 a year from their side income.
According to Finder, putting your car to work with a ride-sharing service like Uber can see you earn $10,490 a year. Renting out a spare room on online platforms such as Airbnb could put an average of $8140 in your pockets. Have a go at both and it can be possible to earn an extra $20,000 in 12 months.
Andrew Morris, director of specialist recruitment firm Robert Half, says new technology and collaboration tools are having "a huge impact on how people expect to work", and are allowing people from all industries and walks of life to supplement the income from their main job with a secondary gig.
"With the rise of collaborative economy platforms like Fiverr or Airtasker, it has never been easier for individuals to monetise their skills and services according to their schedule," adds Morris.
Some extra income never goes astray. But running a side gig often means growing and managing your own small business, and this calls for plenty of planning.
From getting started to juggling your day job with a side hustle, we look at what's involved - backed by the experience of a number of successful hustlers.
What's in it for you?
According to Morris, there is a whole range of reasons why we're embracing side hustles. He points to stagnating salary growth coupled with cost-of-living increases.
"It is understandable that workers are looking for innovative or alternative means to add to their standard income to simply cover day-to-day expenses, put money towards a home or travel plans, or generally build their savings."
However, it's not always about a fatter pay cheque.
A report by the NBN found 80% of us are looking for fulfilment outside work, and this is a key driver for launching a side hustle. Plenty of us see a side gig as a chance to learn new skills, work on a passion project or experience the flexibility of being our own boss. The extra coin is just the icing on the cake.
A side hustle can also be a way change careers. "A secondary job can be an effective bridge into a new industry," says Morris. "It lets people develop experience in a role, build new skills and familiarise themselves with a market before committing to a full-time career change."
Top choices for side gigs
When it comes to side gigs, the world really is your oyster. You may be only a Google search away from hitting the next big thing. After all, Steve Jobs developed Apple computers from his home garage while working at Atari.
Author E.L. James pocketed a tidy $US95 million ($138 million) from her side hustle writing the Fifty Shades of Grey novels, something she started just for the love of it.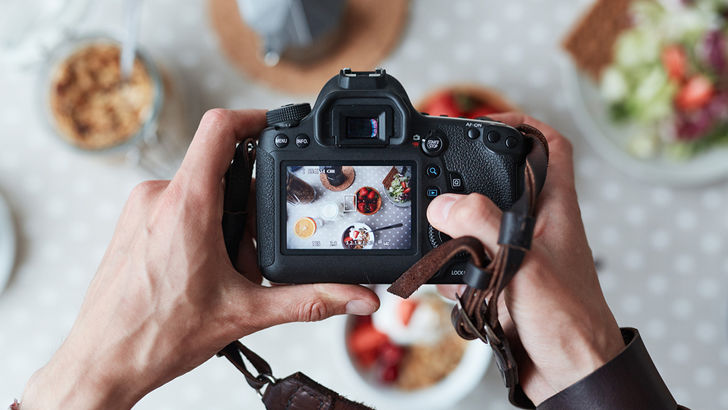 If you're searching for ideas, side hustles tend to be concentrated in a handful of industries.
Photography (21%) and food or drink (20%) are among the most popular choices.
The big surprise is that reviewing products or services is the No. 1 industry for side gigs. This can involve anything from blog writing through to reviewing products for a market research company. With firms like Paidfocusgroups.com.au, for instance, you can earn more than $100 just for sharing your opinion.
No skills, no problem
The beauty of a side hustle is that opportunities are available across the skills spectrum. It's all about knowing how to get started.
One way to dip your toes in the waters of a side hustle, or to earn extra bucks in a hurry, is to sign up to sites, such as Airtasker, that connect people looking for work (taskers) with those who need a job done.
According to Airtasker, the top 50 taskers can earn up to $5000 a month. Even better, while some of the tasks posted call for specific skills, others require no skills at all. Recent gigs up for grabs included $400 to design a label, $190 to clean a two-bedroom home and $80 an hour, once a week, tutoring high school maths. Even washing a dog could have scored you $60.
If a lack of skills is holding you back from a side hustle, you're not alone. The NBN study found one in three of us would like to kickstart a side venture but don't have the skills to get started. The solution can be as easy as completing a short course of study and it doesn't have to interfere with your day job.
According to Susie George, chief delivery officer at TAFE NSW, people are turning to TAFE to get additional skills to run a side business.
"More than 50% of current Skills for Business students have told TAFE NSW that they are a start-up, and 17% have said they are studying with a view to starting their own business.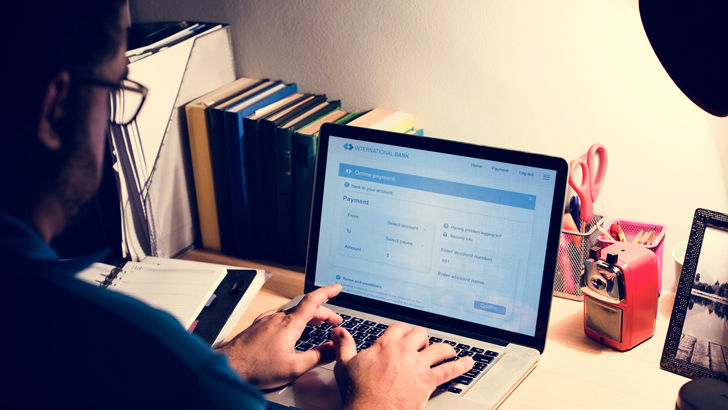 Some of TAFE NSW's most popular short courses focus on computing or graphic design skills. However, George points out that the NSW government has partnered with TAFE to deliver the Skills for Business initiative. This means you may be able to access fully subsidised training in the areas of digital literacy, financial literacy and general business management.
Brian Olson is taking advantage of TAFE's flexible course to brush up his skills. A full-time PR professional, Olson has an interest in the wine industry. He plans to start a side business to earn extra income, and so is completing a Certificate IV in New Small Business at TAFE NSW. "I know a lot about wine and how to promote it, but I needed to learn skills such as business planning and how to build my own website so that I can manage my own business effectively," he says.
Olson's course allows him to study online after work or on weekends. "It means that even the planning stages of my side hustle won't impact my primary employment."
Build your market
Once you've decided on your side hustle, think about how you will market your product or service. Personal contacts and social media all help. Sometimes, though, it comes down to wearing out some shoe leather.
That was the case for building industry consultant Cheryl Wiseman, who's been cooking up extra cash for the past five years making gourmet pickles.
Wiseman's gig began when a backyard choko vine ran riot, producing almost 100 kilograms of chokos annually. Rather than waste the veggies, Cheryl turned them into pickles. When friends and family raved about the flavour, she saw an opportunity to turn her relish into revenue.
As Wiseman discovered, selling food commercially involves following strict rules.
"Secondhand containers aren't an option if you're selling to the public - they have to be brand new." So her first step was to track down a supplier of glass jars.
Next came logo design and labelling.
"By law food sold commercially needs to have nutritional information listed on labels. The Department of Fair Trading website has helpful information on this. I came up with a brand, Princess Cheryl's Choko Pickles, and to save money I print my own labels at home."
With a young family, Cheryl wasn't keen on spending weekends selling her pickles at local markets.
Instead, she set about finding stockists willing to take on the product. Her solution was simple.
"I drove around the district leaving free sample jars at food stores like delis and butcher shops. It was very effective - within days orders were coming in."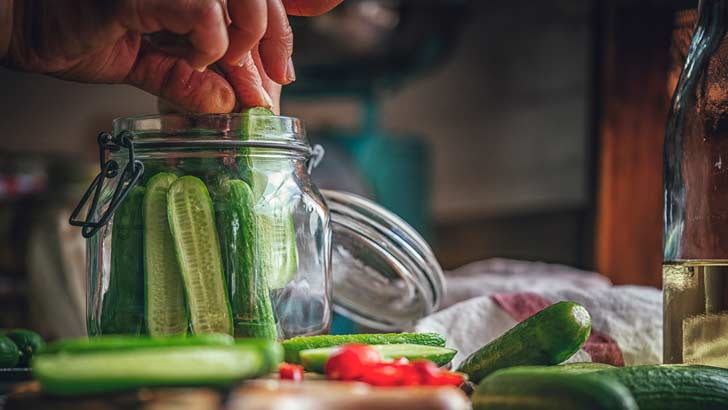 These days Wiseman has expanded her range based on seasonal produce, and by investing in some commercial equipment she has cut down preparation time. Nonetheless, she still allocates one evening each week to preparing ingredients, and is up early the next morning to cook and bottle her products.
Despite the additional work hours, Wiseman's pickles have made a valuable contribution to the household budget. "The extra income has definitely come in handy. It's allowed us to enjoy special luxuries like overseas holidays."
It's not always an easy earn, though. "It's easy to underestimate how much planning and time goes into making money from a hobby," says Wiseman. "You have to treat it like a business, and when you're also working a day job good time management is critical."
Protect yourself
Time isn't the only thing to plan for. It also pays to understand the rules that apply to running a small business - everything from refund policies to providing a safe product. The Department of Fair Trading in your state or territory is a key source of information here.
It also makes sense to consider insurance. Running a side gig through an existing provider may mean you're automatically covered. Airtasker, for instance, deducts a 10%-20% service fee from payments to taskers, but part of this fee goes towards insurance. Taskers are covered for third-party personal injury or property damage.
If you run an independent side hustle, public liability insurance can be a must. Even something seemingly harmless such as blogging can bring risks of legal action. Copyright infringement, failing to declare an affiliate relationship and defamation are just some of the possible pitfalls.
According to online insurer BizCover, small business owners pay an average of around $80 a month for public liability insurance, though the exact amount will depend on the nature of the side gig. As a guide, a blog writer looking for $10 million in professional indemnity insurance can pay an annual premium of $1200. Yes, it's a big cost, but it provides financial protection and brings peace of mind.
Aim to be unique
Your side hustle is likely to work best if you have a unique product or service to offer. This calls for a blend of creative thinking, research and business savvy.
Sydney-based Jacques Chevrant has combined his 9-to-5 job in architecture with a thriving side hustle designing high-tech art.
"I start with photographs then morph, blend, mash-up and re-build the imagery pushing software like Photoshop to its limits," he says.
The end result is vibrant, energetic artworks that bear no resemblance to the original image. And they're proving a big hit. The pieces sell for between $500 and $1000.
Although he is self-taught, Chevrant saw the opportunity for a side hustle when his work was selected for an exhibition in Sydney two years ago.
He was determined to deliver a high-quality product. His works are printed onto cotton and are archival quality, and achieving this meant shopping around extensively to find a suitable print specialist.
Chevrant says cultivating a healthy working relationship with a local print specialist was a critical business step.
"I have to have total faith that my print specialist can match what's created on screen with what's printed. I also need someone who can work flexibly with me given the time constraints around my main job."
When it came to building a client base, Chevrant admits that working in architecture gave him a head start: "It gave me links to other creative industries such as interior design." Networking matters too. "In the art world your personality is important - you can't be a blank face. It's still very much about who you know."
He also promotes his art using social media, especially Instagram, and developed a website to market his works.
While Chevrant has built a healthy side hustle, he admits that holding down a full-time job as well is not easy. "Architecture is a demanding industry," he says. "On the art side, it calls for hard work to consistently deliver a high-quality product. It can be challenging coming home from work in the evening, and then work on a new piece or deal with clients. But when orders come in they have to be filled."
Chevrant's tip for anyone hoping to build a side hustle in the creative arts is to find what you're good at. "Make sure what you're doing is unique and that you'll be able to maintain that level of uniqueness."
Set up the finance
Getting your side hustle up and running can require funds to pay for equipment. Unless you have savings, securing finance can be a challenge.
Research by the Australian Banking Association (ABA) shows that while millions of us dream of starting a business, 60% say access to money is the sticking point. "Small business loan applications have declined by 33% since the 2014 calendar year," says Anna Bligh, the ABA's CEO. And that's despite interest rates being at record lows.
A study by online lender OnDeck finds part of the problem is that mainstream banks are often not really interested in lending to small enterprises.
One in four small businesses that has applied for bank finance has been knocked back, forcing many business owners to turn to family and friends for funding or resort to a credit card.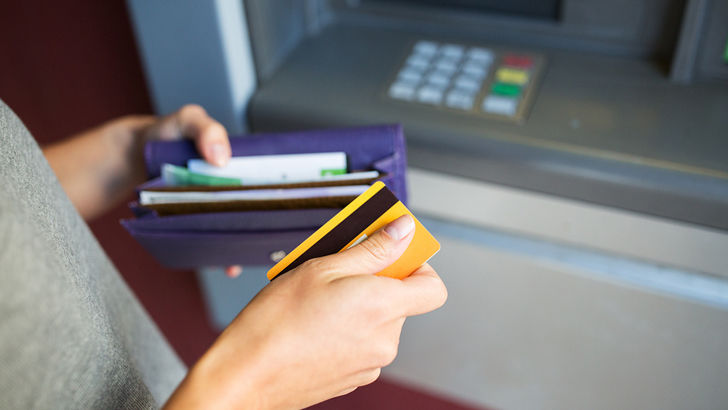 A high rejection rate isn't the only hurdle.
"Our research shows that organising bank finance can be a slow process that involves jumping through plenty of hoops," says Cameron Poolman, CEO of OnDeck, which caters to small business. "One third of small business owners say the time taken trying to get a bank loan has negatively impacted the business."
While lenders like OnDeck can fast-track the process by working solely online, the reality is that start-ups and businesses with a turnover below $100,000 still struggle to get finance.
"All lenders want some reassurance that the business is viable. If you're kicking off a side business, it makes sense to start out small. Think about how you will fund working capital needs. Perhaps a personal loan is the best method early on. Then test the market and build the venture gradually. It can seem a slow process, but persevere - even Woolworths started out as a corner store."
A new industry-funded website, financing your smallbusiness.com.au, offers tips on applying for small business finance.
If your side gig has the potential to benefit the broader community, you could be eligible for a grant of up to $100,000 through the AMP Tomorrow Fund. Applications have closed for 2019, but to find out more visit ampstomorrowfund.com.au.
Get stories like this in our newsletters.