How podcasting can help your small business survive COVID-19
With governments across the country doing their bit to help small businesses navigate COVID-19, staying commercially buoyant is not only about cash flow.
Research by online lender OnDeck shows that 75% of small to medium enterprise (SME) owners believe good communication is the top skill they need to succeed. This result also underlines the importance to SMEs of staying in touch with clients.
But before you start trumpeting away to your clients, Oliver Wade, head of marketing and partnerships at OnDeck, advises SMEs against sending out opportunistic selling messages.
"Pushing your products and services too hard in your communications is undesirable and can be a risk to your brand," he says.
"But staying in touch demonstrates you value the client relationship. If you can offer helpful tips in these challenging times, so much the better. A wine cellar can share advice on new labels. A finance broker can provide a blog on the pros and cons of a home loan holiday."
In the current uncertain climate, consistent communication offers reassurance that your lights will still be on when the restrictions start to lift.
Spruce up your shopfront
A website, which is your digital shopfront, plays a vital role in keeping the lights on, says social media consultant Kate Mather from Profile Digital Group.
And if the website is not up to scratch, it can hurt business. Studies show it takes no more than 50 milliseconds for users to form an opinion about your website. In a blink, browsers can determine whether they will stay on or leave your web page.
To check whether your online shopfront cuts the mustard, digital marketing consultant Mitch McCormick, from mitchmccormick.com, advises using a mobile phone to examine the pages on your website.
"Is it easy to navigate and click all the buttons without having tiny fingers?" he says.
"Also, concentrate on the area of each page that people can see before they start scrolling. This experience needs to be on-point to encourage customers to view the rest of the page and not leave."
A slow-loading website can affect customers' experience and hamper Google search results. To assist your website analysis, McCormick suggests Google Lighthouse.
"Simply follow the prompts to use its free audit, which analyses your website and shows you how to improve speed and performance," he says.
If you need to freshen up your digital shopfront and are not ready for a new website, freelancing platforms such as Upwork and Freelancer can connect you with cost-effective designers and developers.
McCormick says designers charge as little as $10 per hour. "But you'd probably want to pay a bit more - maybe starting at $20 an hour," he says.
Keep the content fresh
Platforms such as Facebook, Instagram, Twitter and LinkedIn are affordable ways to maintain a consistent voice and generate traffic back to your website. Social media consultant Mather says consistent content, whether it's a blog, podcast or video, is crucial to pleasing the algorithms used by the social media platforms.
"A big no-no would be to put your social media activities into hibernation, and not engage across these valuable communication platforms to try and get leads back to your website and into your database," she says.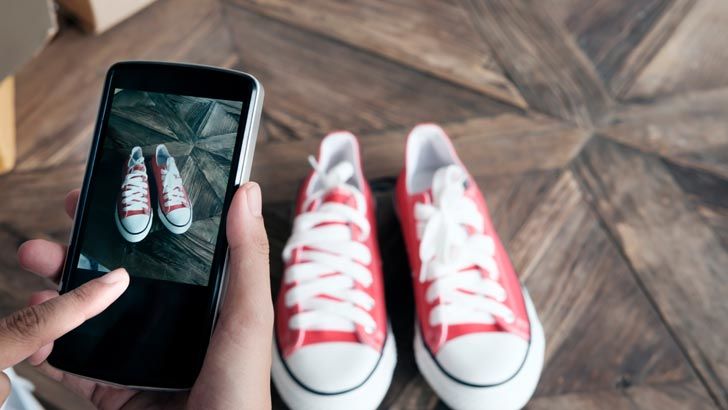 Some SMEs have the internal capacity to build and operate strategic social media campaigns. For those business owners needing some assistance, Mather says $600 could secure a single platform strategy on say Facebook or LinkedIn, page design, plus the daily posting of fresh content, page monitoring and networking with your followers who comment on or "like" your daily posts.
Copy that
The copy (or wording) on your website is one of the most important tools for convincing potential customers to buy from you or use your services, recommends McCormick.
"Concentrate on writing copy which focuses on your customers and how they can benefit from your business," he says.
"Don't fall into the trap of writing only about yourself."
Freelance writers are available on websites such as Upwork and elance. But in a competitive business environment like we now find ourselves, the written word should be as sharp as a samurai blade, as incisive as a cutlass and above all, an interesting read.
Whether you are writing copy for your website, a press release, a newsletter, blog, or customer letter, aiming for quality copy is essential. Also, do not settle only for written content. While the written word is essential, think about how you can add some video, infographics, and other content to your customer communications.
Video won't kill the SME star
Video marketing can help your business reach out to clients by telling them interesting stories that feel less like a sales pitch.
McCormick says video can also improve lead conversion rates - "one study from eyeviewdigital.com suggests using video on landing pages can increase conversions by 80%".
Moreover, with smartphone technologies improving at warp speed, you don't need to be a directorial genius to create valuable content that will resonate with prospects and customers.
Nor will you need a Hollywood-like budget to create engaging video content, says McCormick.
"This is particularly true if you are creating video content for social media platforms such as Facebook and LinkedIn, where high-end video production can sometimes look out of place and be perceived as too corporate. A decent microphone is the most important piece of equipment you need."
Most smartphones can capture suitable video footage; however, without an external microphone the audio will sound unprofessional.
There are quality microphones for under $100 that plug into your smart device or laptop and they will make a difference to your video.
If you need help with scripts, storyboards, filming, post-production and other aspects of creating valuable video content, McCormick recommends hiring professionals by the hour from freelancing websites such as Airtasker.
"Using a simple Google search to connect with local video production agencies in your area is another option," he says.
Host your own radio show
For SME bloggers, a podcast is a valuable way to amplify your messaging.
"Podcasts are valuable for brands who want to achieve deep engagement on subjects because in a 30-minute podcast you can communicate more than 4000 words," says Andy McLean, who runs a content marketing consultancy.
Few people are likely to sit and watch an entire commercial video that lasts for 30 minutes, reasons McLean.
"But with a podcast they can listen [for extended periods] while driving, walking the dog, or jogging."
Podcasting is a relatively inexpensive communication exercise. Sharon Taylor, managing director of podcast hosting and distribution service OmnyStudio, says it's possible to create a podcast episode for just a few hundred dollars. Some podcasters record audio on mobile phones but, again,
if you want better quality sound an external microphone will do the job.
To achieve maximum customer cut-through, SMEs must invest time and money in promoting the podcast. "Because even if your podcast is blindingly amazing,
it's pointless if nobody knows it exists," says McLean.
To reach listeners with your podcast, the likes of Apple Podcasts and Spotify are critical. A common way to reach these channels is through a hosting and publishing platform, such as OmnyStudio. Podcast hosting services start from $30 a month, with pricing usually based on expected podcast downloads, says Taylor.
While this sounds like value for money, the key is regular client contact. Having spent years building your customer base, now is not the time to go into a communications hibernation.
Get stories like this in our newsletters.