Why it's time to put an end to the bloody annoying tampon tax
Australian women are still paying a monthly tax for being female almost 20 years after the introduction of the GST, writes Sharyn McCowen. And it's bloody annoying.
More than half of goods and services purchased in Australia, including sunscreen, toothpaste, condoms and lubricant, are exempt from the GST under their classification as essential health goods.
Tampons? Those are a luxury, on par with shaving cream, as then health minister Michael Woodridge claimed when the GST was introduced in 2000.
"Well, as a bloke, I'd like shaving cream exempt, but I'm not expecting it to be," he said.
Eighteen years on, Australians - women and men - are still fighting to axe the tampon tax.
Bauer Media, the publisher of Money, this week launched the No Gender Selective Tax campaign.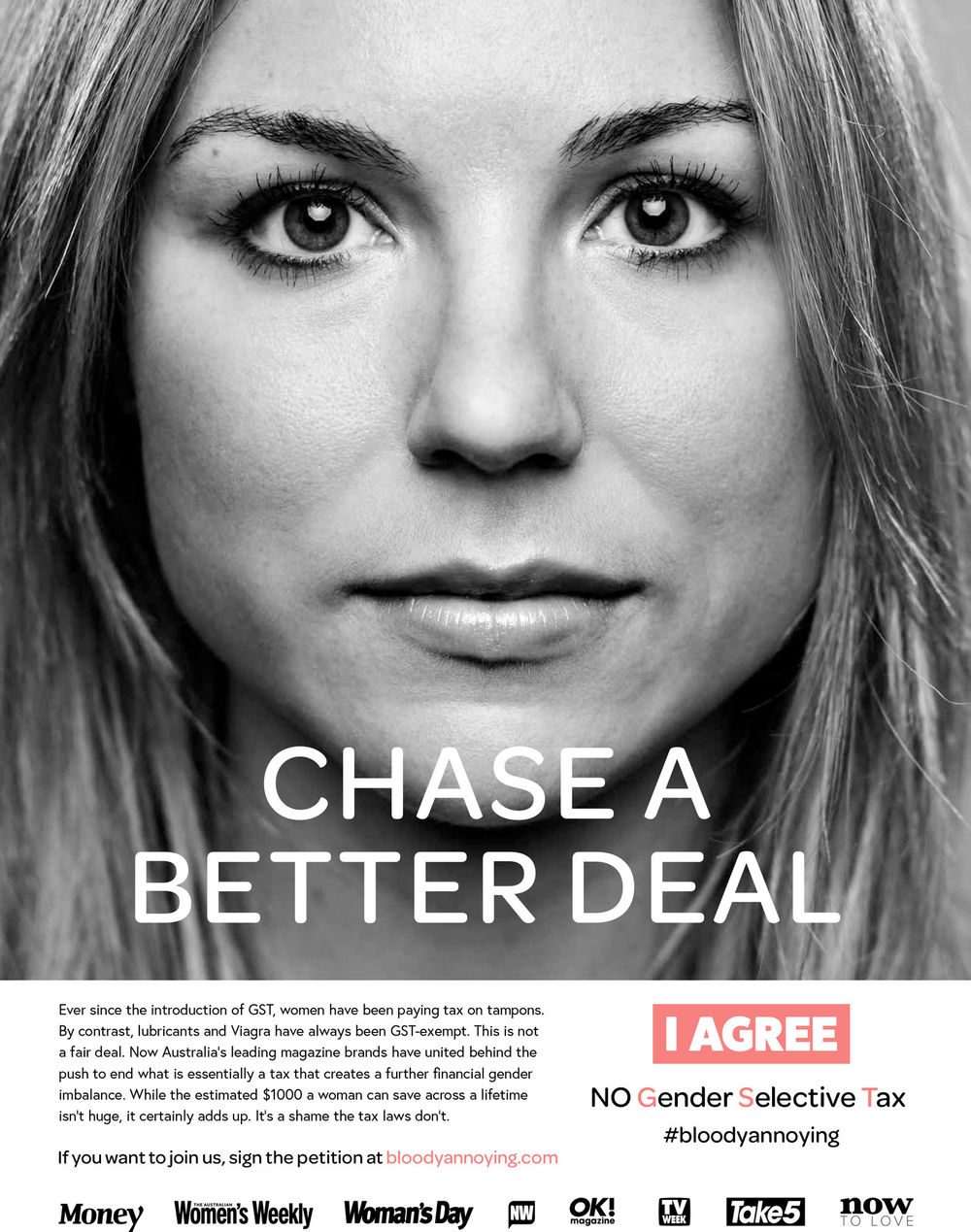 More than 30 Bauer Media brands, including The Australian Women's Weekly and ELLE, with their long history of driving cultural change for women, have united behind the petition on bloodyannoying.com to abolish GST on sanitary items.
"When you consider women who are homeless or living in poverty, the GST makes an already expensive but essential item even more so," says Money editor Effie Zahos.
Scrapping the tampon tax would save Australian women an estimated $1000 over their lifetime.
A 2017 survey by the University of Queensland's Global Change Institute found that girls in remote Indigenous communities were missing school because they could not afford pads and tampons and that many remote schools lacked a bin to dispose of sanitary items.
Rochelle Courtenay is the founder of Share the Dignity, a charity that has collected more than 700,000 packets of donated pads and tampons for women in need.
"We've paid over $300,000 - all of us as we've donated one packet here and there - in tax and GST that shouldn't be there, for women who can't afford it anyway," she told Bauer Media's Now To Love.
The GST had not yet been introduced when Australians began calling for the repeal of the tampon tax, with at least eight petitions to parliament in 2000.
In 2009, Coles threw its support behind the cause with a 10% discount on tampons.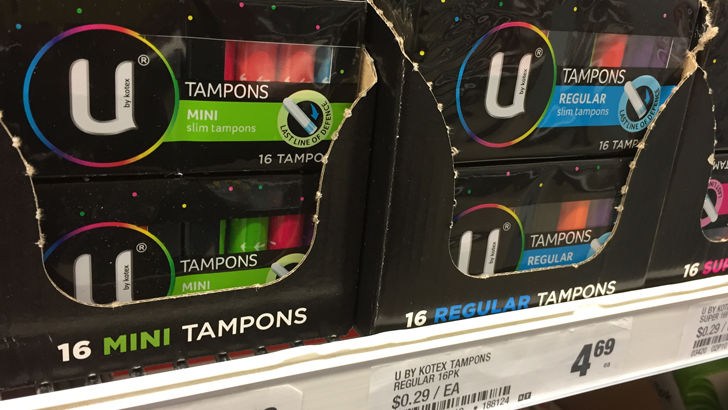 A 2013 change.org petition started by Sophie Liley drew almost 70,000 signatures, while a petition kicked off by Subeta Vimalarajah in 2015 has more than 104,000 signatures to date.
Deputy Labor leader Tanya Plibersek in April labelled the tampon tax a "dumb decision we just have to fix", and said Labor would abolish the GST on sanitary products if it wins the next federal election.
"Australia levies GST on tampons but we don't apply it to Viagra," she said. "Only a bunch of blokes sitting around a table would come to the conclusion that sanitary pads are anything other than an essential good."
Sanitary products account for just $30 million in GST revenue, which Labor says will be recouped by taxing alternative therapies including herbalism, iridology and aromatherapy.
The Senate last month passed the Greens' bill to scrap the tampon tax but a lack of Coalition support means it is unlikely to pass the House of Representatives.
Queensland LNP senator Amanda Stoker dismissed the bill as a "nice political gesture", the ABC reported.
"What's not front of mind for women in this country is the approximately $11 a year they pay in GST on tampons."
Say yes to abolishing the GST on sanitary products
Visit bloodyannoying.com to sign the petition and help end the tax on women.
Get stories like this in our newsletters.