Five things you need to know about rent hikes, evictions and pets
More and more Australians are becoming renters for life.
Property prices have far outpaced wage increases in recent years and limited the number of people who can afford to buy homes, particularly in Sydney and Melbourne. Even the recent price falls in these two cities have not significantly changed the situation.
And more recently banks have tightened the rules on mortgage lending in the wake of the banking royal commission, putting up another barrier to home ownership.
About 31% of Australians were renters at the time of the 2016 census, up from 28% in 2006, and this number has probably increased further since the census.
Australian tenancy laws, which are state-based, generally favour landlords, in contrast to North American and European countries, many of which have much stronger tenant protections, including rent control and security.
Australians are increasingly renting in insecure tenancies that fail to provide certainty and peace of mind, according to a recent survey.
Nine out of 10 people who rent are on contracts of a year or less, meaning they're not certain of where they will be living in 12 months. Around three in 10 Australians are living on periodic agreements or "rolling" contracts, according to Disrupted - a report commissioned by Choice, National Shelter and the National Association of Tenant Organisations focusing on the issues facing renters.
The report, based on a national survey of 1547 renters conducted last year, found more than 50% of them live in homes that currently need repairs.
But most renters are concerned about the consequences of requesting repairs, with seven in 10 fearing such a request could result in a rent rise and nearly half fearing eviction.
Last year we saw tenancy reforms passed in Victoria and NSW, while a review got under way in Queensland and Western Australia also pushed ahead with changes. In the ACT changes are in the pipeline.
As a tenant you need to thoroughly read your lease to understand your rights and responsibilities.
Ask questions about anything you don't understand before you put your signature on a contract that has no cooling-off period. If you want to check out anything in your lease refer to your relevant state body.
Five key things tenants want to know
1. Can I be evicted for no reason?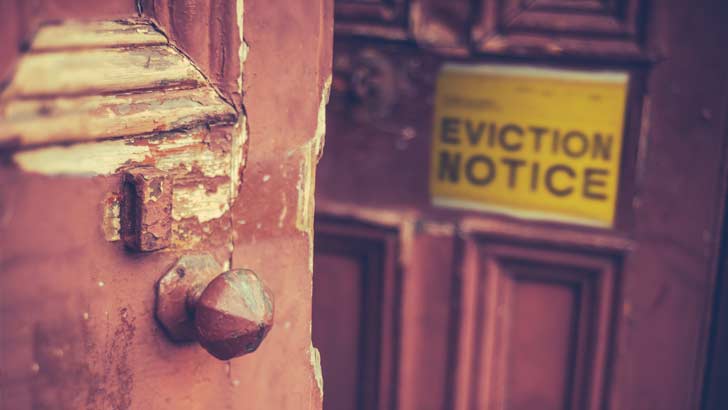 Australia is one of the few OECD countries that allow "no grounds" evictions, meaning landlords can evict a tenant at the end of a fixed-term lease or during an ongoing (periodic) lease without giving a reason, even when the tenant has paid the rent on time and looked after the home and the landlord wants to keep renting it out.
If you're on a fixed-term agreement a landlord can't kick you out during the term of the lease without good cause (such as violating the terms).
But for renters on a periodic lease it's a different story. In most states and territories, apart from the ACT and Tasmania, a tenant on a periodic lease can be given a no-grounds eviction notice as long as it's within the notification period, generally 60 to 90 days.
Even last year's overhaul of NSW tenancy laws didn't alter rules allowing landlords to evict tenants without grounds with 30 days' notice at the end of their fixed-term lease, or with 90 days' notice for an ongoing lease. With a state election due in March, NSW Labor has promised to outlaw no-grounds evictions if elected.
In Victoria the 2018 reforms bolstered security of tenure, ending "no fault" evictions by removing the "no specified reason" notice to vacate and restricting the use of "end of the fixed-term" notices to vacate at the end of an initial fixed-term agreement.
In Queensland tenants who haven't breached their agreement can be evicted with at least two months' notice. But tenancies only conclude on the end date of the agreement or the end date of the notice period, whichever is later.
With Queensland now reviewing the laws, the advocacy groups National Shelter and Tenants Queensland have both highlighted ending no-cause evictions as their priority.
2. Can my rent be increased during my tenancy and how often?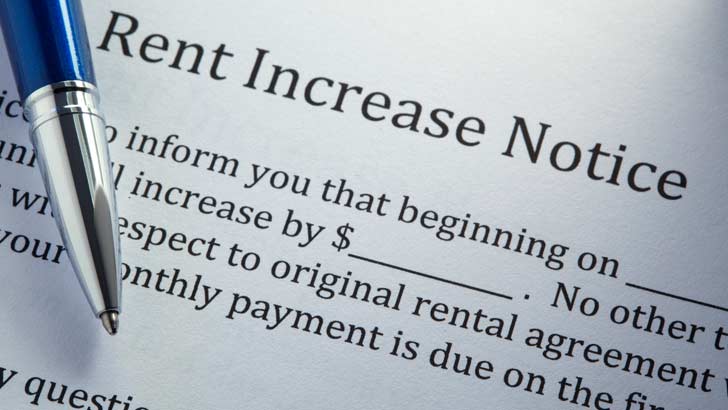 Landlords can increase rentals during tenancies in all states and territories. In some jurisdictions - Northern Territory, South Australia, Queensland and Tasmania - rents can only be increased under a written tenancy agreement if the agreement allows this.
The frequency of rental rises varies from six months in the NT, Queensland, Victoria and WA to 12 months in the ACT, SA and Tasmania.
In NSW tenancy law distinguishes between fixed-term agreements of less and more than two years. In leases of under two years increases are allowed if the original agreement provides for the increased amount or details a method for calculating the increase.
Agreements of two years or longer only allow one rental increase every 12 months.
In every jurisdiction landlords must give tenants written notice of rental rises, ranging from 30 days in the NT to 60 days in NSW, SA, Tasmania and WA, two months in Queensland and eight weeks in the ACT.
3. What happens if my landlord wants to sell?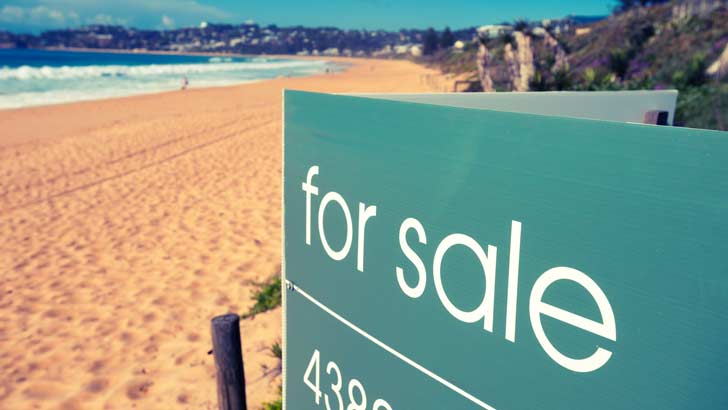 In all states and territories landlords are legally allowed to sell their property whenever they like. But if you have a fixed-term agreement, don't panic: your lease remains valid during the sale process and after the sale, meaning you don't have to move out when the property changes hands.
Even if you have a periodic agreement the new owner will have to give you written notice if they want you to leave. The amount varies from state to state.
There is no denying that being a tenant of a property that is for sale is usually a big hassle. Think open houses, photographs, multiple inspections by prospective buyers and their tradespeople and valuers.
Remember, though, your landlord has a right to show the premises to prospective buyers with proper notification (which varies from state to state); you also have the right to "quiet enjoyment" of your rented home.
As soon as you're notified that your rental's on the market, speak to your landlord or their representative to negotiate how the process will work.
In some jurisdictions, Queensland for example, you have to give written permission to allow open inspections, which can be a security risk. In others, NSW for example, you have the right to be present at any inspections. You may also be able to limit the number of inspections - for example, in NSW to two a week.
You also need to negotiate what can be included in internal photographs for promotional purposes (not your possessions) and how the pictures can be used.
You must keep the premises reasonably clean during your tenancy but you don't need to do more than this, such as keeping it excessively tidy or providing fresh flowers for inspections. If you agree to do more, ask for a rent reduction.
And if all this sounds too hard, you may be able to pull the plug on your fixed-term agreement. In NSW and SA, for example, you have the right to break the lease unless the landlord notified you of their intention to sell when they signed the lease.
4. Can I keep a pet and redecorate?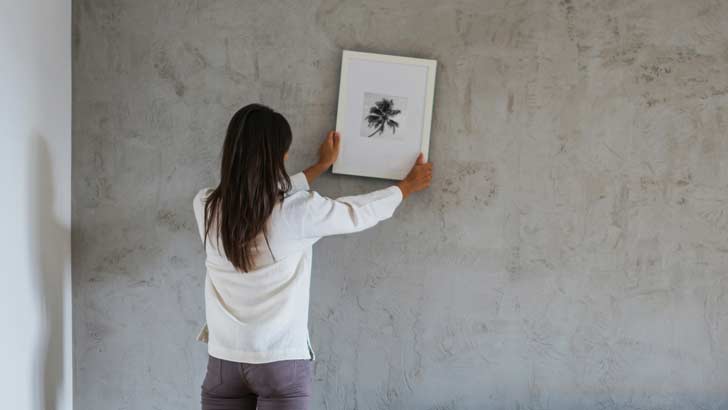 Many Aussies love their pets, with the Veterinary Association estimating that 62% of households own one. But it's still hard to find pet-friendly rental accommodation with many landlords fearing pets may cause damage.
Victoria is the only state where tenants have the right to keep pets with the landlord's written consent thanks to reforms in late 2017. And landlords are not allowed to unreasonably refuse a request to keep pets.
Elsewhere in Australia, having your furry friend as a housemate is mostly at your landlord's discretion. Landlords in WA are the only ones in the country allowed to charge pet bonds, a set charge of $260.
But if you really want a pet in your rental, and the strata laws don't ban them, you could offer to keep your pet in a designated space, like the back yard, agree to pay for fumigation at the end of your lease or offer to pay a higher rental.
Redecorating
It's natural for tenants to want to make their rental their own but any changes you make need to be reversed before you move out or the landlord is likely to be able to use your bond to make good the premises.
So when hanging pictures consider less intrusive ways than drilling holes, which need to be refilled and painted. If you want to make any substantial changes, such as repainting, it's best to consult the landlord. You never know - they may offer to share the cost.
5. Can I sub-let my rental property?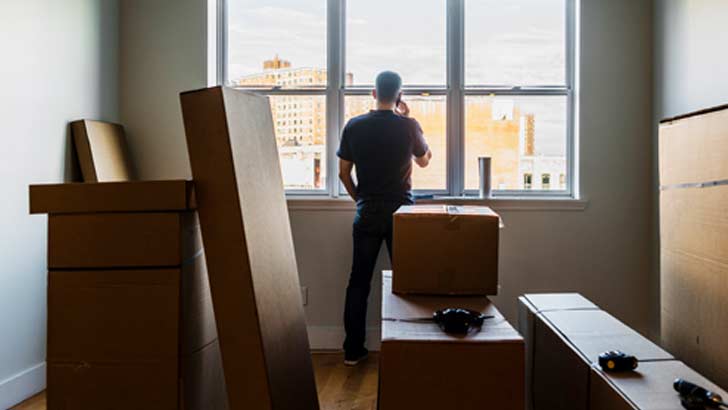 With the rise and rise of Airbnb-style short-term rentals, some tenants in areas popular with tourists and business travellers want a share of the action.
But if you do rent out part or all of your rental you're sub-letting the property, and generally you'll need written consent from your landlord.
In most jurisdictions, including Victoria, NSW and SA, landlords can't withhold permission without good reason if you're just renting out a room and will continue to live in the rental.
Generally they can't charge a fee for giving permission but they can make you pay any costs associated with sub-letting.
Legitimate reasons for landlord refusal include the number of proposed occupants is more than allowed by the tenancy agreement or planning laws or the proposed tenant or sub-tenant is listed on a tenant database.
If, however, the proposed transfer or sub-letting is for the whole tenancy or the whole premises, the law varies between jurisdictions.
For example in Victoria landlords cannot withhold consent without good reason but in NSW they can, whether or not it's reasonable.
If for some reason you have to move house, say you've been offered a fabulous job in a different state, talk to your landlord immediately. In most cases you will be able to assign your lease as long as the new tenant is acceptable to the landlord.
If you break your fixed-term agreement rather than assign the lease you are likely to have to pay for the loss of rent until the property is re-let and re-letting costs such as advertising.
The landlord cannot claim rental from you for the remaining term of your lease unless they can demonstrate they have made genuine efforts to re-let and have failed.
Get stories like this in our newsletters.