Travel stocks will boom again but investing in them isn't that simple
Like many people, I'm itching to go on an overseas holiday again.
I'm writing from a lonely room in locked-down Sydney. My phone keeps tormenting me with "remember this day" notifications. Midnight meals in Milan with my work colleagues. Aperitifs in Cape Town with my wife's South African family.
Once Australians are allowed to travel again, I will be on one of the first planes out of here. And I won't be alone.
As a fresh-faced uni graduate I worked on Macquarie Bank's bid for Sydney Airport. We had a beautiful chart that showed historical airline travel growing at 1.5 times the economic growth rate in almost every country around the world.
That relationship has held up nicely in the two decades since, and it's a fairly safe bet that the trend continues after the world puts COVID-19 behind it. As humans get richer, they travel more.
That's a bet we are explicitly taking in our Forager Australian Shares Fund. Its investments include three listed tourism stocks that we expect to do well when inbound tourism returns to Australia and New Zealand.
But, unfortunately, successful investing isn't quite that simple. If all we had to do was identify a fairly obvious theme and invest in it, our lives would be a permanent holiday. Investing is not about what you know. It's about what you know that others don't.
Mr Market isn't stupid
Investing legend Ben Graham introduced Mr Market to investors in his 1930s classic The Intelligent Investor.
His personification of the stockmarket illustrates how the rational, sensible investor can take advantage of irrational, emotion-driven moves in market prices. Some days Mr Market is depressed and wants to sell you his stocks at absurdly low prices. On other days he is wildly optimistic and wants to buy your shares for a fortune.
Here is the thing I have learned about Mr Market, though. He might be capable of irrational behaviour. We have seen plenty of that over the past 18 months.
But he's not stupid. In fact, most of the time, Mr Market is an incredibly prescient character.
His prices for your shares are the result of hundreds of thousands of investors expressing their views about the future. There's plenty of research, best summarised by James Surowiecki in his book The Wisdom of Crowds, showing that the crowd gets it right far more often than any individual expert.
As a general rule, you won't make any money predicting things that Mr Market already knows. And a travel recovery is the perfect example.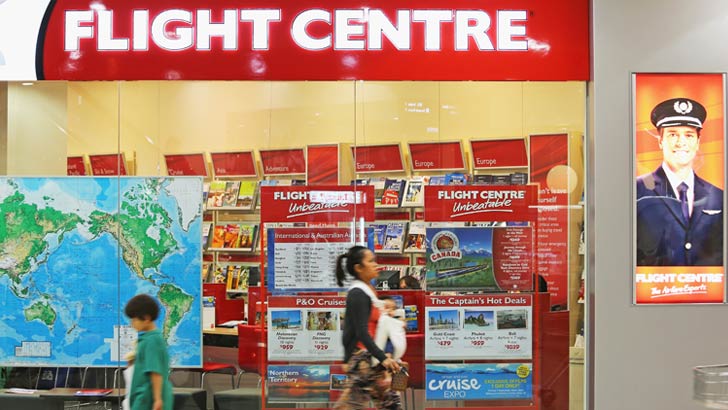 While its share price has been heavily diluted by an emergency share issue, the total market value of online travel agent Webjet, for example, is higher than it was before any mention of COVID-19. Flight Centre, too, is trading back near peak valuation levels.
Travel will recover, but the market prices of these companies already assume that this is the case.
Successful investments, then, don't just require an insight. They require an insight that is unique.
When it comes to Forager's three travel-related investments, we aren't just predicting that travellers return to our shores. We are predicting that these three companies will be bigger and better than before.
Transformative Experience
Experience Co is an adventure tourism company.
Adrenalin junkies' favourite activity, skydiving, is offered across the country, but Experience also offers tours of the Great Barrier Reef and of the oldest rainforest in the world, the Daintree.
Recent acquisitions include the Maria Island walk and Wild Bush Luxury, a company with walks and lodges in South Australia's Flinders Ranges and in the Northern Territory.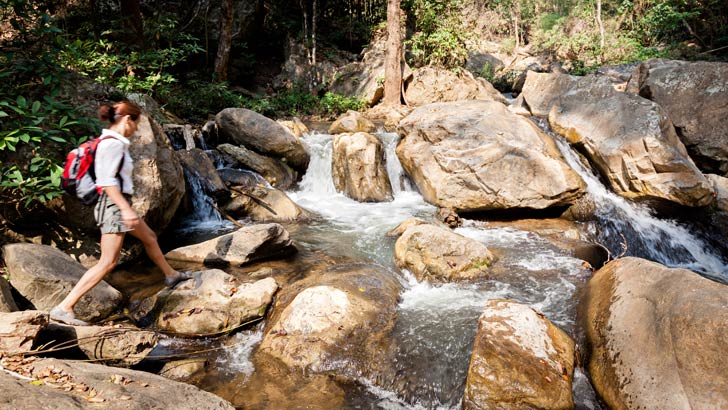 We bought the stock a few years ago when the company was going through some difficult times. Previous management made a number of large investments in far north Queensland that predictably soured. The share price tumbled and we started buying some shares.
Around mid-2019, the board brought in a new management team with some seriously impressive tourism experience, including the former managing director of Tourism Australia, John O'Sullivan, as chief executive.
O'Sullivan and his team set out on a business simplification process that saw the divestment of a number of assets and a significant reduction in the cost base. Luckily, as it turned out.
The sale of these assets reduced the business's net debt from $30 million to $2 million. It allowed the business to survive the summer of rampaging bushfires and the impact of the current international tourism drought. While other tourism businesses were haemorrhaging cash and undertaking emergency capital raisings, Experience didn't need to issue a share.
The company recently announced a $6 million venture with the Queensland government, investing in a pontoon on the Great Barrier Reef.
The pontoon, to be opened by 2022, is to be built around the concept of science, sustainability and sea country. It will offer an indigenous experience through sea rangers with a working lab with marine biologists to share scientific knowledge, and will be built with sustainability as a focus, in particular the use of solar and wind power.
Experience is surviving off domestic tourism alone. And the share price, too, has recovered to the levels of early 2020.
But when international tourists return en masse, hopefully in 2023, it's our belief that this lean, restructured business will be significantly more profitable than ever before.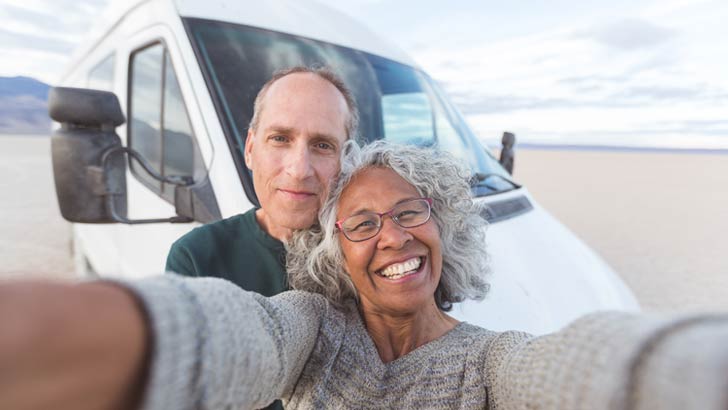 Campervan rental companies Apollo Tourism and Leisure and NZ-listed Tourism Holdings are the other two tourism-related stocks.
The thesis is largely the same. Mr Market is anticipating a recovery, but he's underestimating the amount of structural change both companies have made to their businesses.
Roughly right, mostly
A year ago, all three of these stocks were trading at fractions of today's prices. The prices offered up by Mr Market were so low that the only question you needed to answer was will the business survive?
Today's argument, as I have laid out, is far more nuanced. I think those three travel stocks will be good investments from today's prices. But I am far less confident of exceptional returns than I was just 12 months ago.
And this is true across the wider stockmarket. Many high-flying growth stocks have seen their share prices come back to far more reasonable levels.
Companies selling commodities and other traditional value stocks have performed well over the past six months, making today's prices a far better reflection of their future prospects.
There are pockets of opportunities.
Most of our Australian Fund portfolio consists of businesses that we think have made permanent structural improvements that have been masked by the impact of COVID.
But most prices today reflect a fairly sensible view of the future. He will get depressed again, but for now Mr Market should be getting the respect that he deserves.
Get stories like this in our newsletters.