Cash, card or phone: what Australians pay with and when
About half of Australia's adult population prefer to make digital payments and use smartphones to manage their banking needs unless they're at the pub.
Suncorp, Money magazine's Bank of the Year for 2019, cites RFI Group research which indicates 45% of Aussie consumers use their smartphones to make cashless purchases and to manage their day-to-day finances.
Meanwhile, Bankwest research shows 49.5% of New South Wales and Victorian residents only carry cash sometimes, or for a specific reason.
Splitting bills was one of those reasons. The Bankwest study of 1001 people shows about two-thirds prefer to pay cash when splitting bills, including occasions such as sharing a meal or shouting a round at the pub.
"Digital solutions have made life more convenient in many cases, but it's clear there are times when people prefer the simple - and, perhaps, less socially-disruptive - option of physical cash," says Bankwest executive general manager customer solutions and insights Pieter Vorster.
"In social situations, splitting a bill by handing over cash might be preferred, as it means you don't have to stop conversation for account details, or to upskill a friend on digital options.
"It will be interesting to see if and how those trends change in the coming years, as new digital services are introduced, and technology becomes even more ubiquitous and second-nature."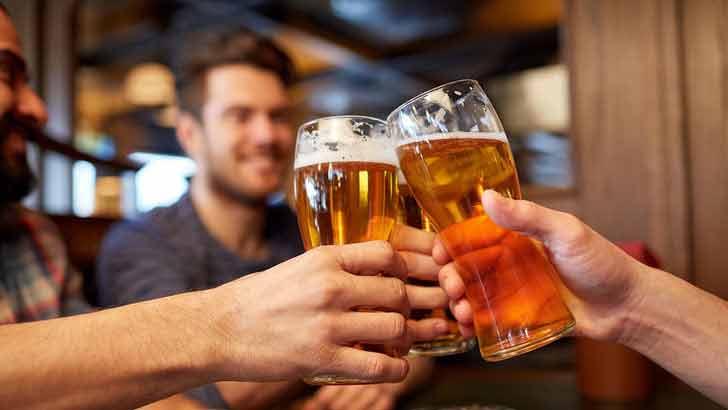 While pubs and restaurants are seen as final bastions for the use of physical cash, the Bankwest study does show Gen Y as the first generation more likely to opt for a bank transfer (47.1%) over cash (44%) to split a meal.
Survey respondents said they would turn to phone apps for weather forecasts (67.6%), music (64.9%), food orders (44.9%), Uber (43.1%), TV (37%) and booking appointments (36.4%).
Suncorp executive general manager customer and digital, Rachna Gandhi says phones are fast becoming the new wallet for Australians, "as more merchants accept cashless payments and customers choose convenience over carrying cash."
Banks will continuously add new features to their apps to keep pace with the increasing demand to manage money digitally, he adds.
For example, numerous banks have recently added Apple Pay. Suncorp has also upgraded its app to include real-time payments to other accounts, and access to insurance and claims related payments and updates.
The bank says its customers have spent more than $58 million through its rewards program. This has saved 23,000 customers more than $3.2 million.
Get stories like this in our newsletters.