Buy now or wait for prices to fall: we answer your property questions
The property market is still ticking over, but there are extra challenges for buyers and sellers, landlords and tenants. Here, experts answer nine questions about buying, selling and investing in property during the coronavirus pandemic.
1. What can I do if I've just paid a deposit for a home I can no longer afford because the one I am selling has no buyers? Is there any flexibility with the deposit at a time like this?
No, you're stuck. You have a legally binding contract. You need to get your solicitor to speak to the vendor's solicitor to see if you can extend the terms of your contract - it may be that both parties are in a similar situation.
If you don't complete the contract and come to the arrangement agreed, the vendor can issue a notice of default and you can lose your deposit and, if they sell and make a loss, they can sue you for the difference between what they achieve and what they were contracted for.
Similarly, the vendor can't get out of it either.
Michael Yardney, founder and chief executive of Metropole Property Strategists
2. I sold my house a year ago and want to buy again now, but should I wait a bit longer for the market to drop or will stock dry up?
You should go ahead with plans to buy.
I hear people who say they will buy when the market hits the bottom, but this strategy seldom works because no one rings a bell when the bottom of the market is reached.
The data that identifies the bottom of a real estate market doesn't become evident until six to nine months after the event. The best strategy is to get out there and look for suitable properties knowing that you're likely to have a strong hand in negotiations because buyers will be relatively scarce.
There is stock and there'll always be people who want to sell and need to sell.
Terry Ryder, director and founder of hotspotting.com.au
3. What happened to property in the GFC? Is that likely to happen again?
In 2008 when the GFC struck and sharemarkets were dropping, there were a lot of forecasts that real estate would crash.
What actually happened in 2009, according to Australian Bureau of Statistics data, was a rise of 13% and there are other instances where we've had economic crises and stockmarket crashes (such as 1987) when real estate went into a boom stage, with values rising.
There's history of real estate not only being resilient but defying what other markets are doing; it becomes a bit of a safe haven for money when sharemarkets are crashing. In the early 1990s, the last time Australia had a recession, real estate rose - not much but it did on average.
Terry Ryder, director and founder of hotspotting.com.au
4. What does it mean to suspend home loan payments? Does interest still accrue?
In most cases, lenders are extending the loan. If you can put it on hold for six months, the interest still accrues during that period and can be quite expensive. If it's $1000 in interest, for example, that's added to the loan, and that's $6000 you're still paying interest on when repaying the loan.
Graham Doessel, chief executive of MyCRA Lawyers
5. If I am a landlord, can I also suspend loan payments?
With some influence from the federal treasurer, banks will be more empathetic than normal. A borrower may ask their bank to suspend the requirement to make some or all of their loan payments. Understandably, interest will still be charged and added to loan balances.
Simon Pressley, head of research at Propertyology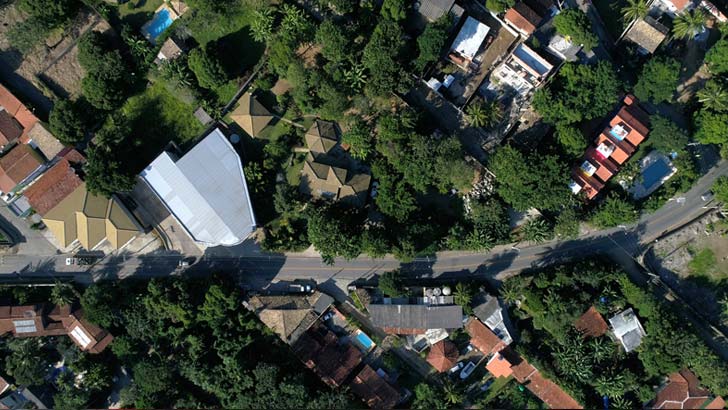 6. As a landlord, I know I cannot evict tenants, but what happens to the payments - do they just get free rental for six months?
A tenant's liability to pay rent as stated in a lease agreement is legally binding. The only change is that, for the coronavirus only, there is a six-month moratorium to prohibit landlords evicting tenants due to non-payment of rent.
In situations where a tenant has no financial resources to pay all of their rent, landlords are encouraged to work with them. The landlord may consider permanently waiving a portion of the rent or agree to structured rent arrears for a time followed by a repayment arrangement to catch up later.
Simon Pressley, head of research at Propertyology
7. What do I have to prove to get my home loan payments suspended? What are the rules?
The rules are all still up in the air, and it's a case-by-case basis. I'm in the fortunate position of having quite a bit of redraw on my home loan, and my mortgage broker said if I were to apply for hardship and a moratorium on payments, maybe they would want me to draw on that first.
Graham Doessel, chief executive of MyCRA Lawyers
8. If I have multiple investment properties, can I move tenants to a cheaper one if they can't pay for the one they are currently in?
Very few investors will have a property they can move people into. If you are lowering the rent, it will probably disadvantage you under any new programs the government hasn't brought out yet but probably will. (Only Queensland has put out new rules so far.) What you should do instead is come to a payment arrangement until all the rules are clear.
If you give your tenant a rental reduction or a rental holiday, you are forgetting that most tenants will get money from government. They don't have to pay the rent with it, but that's what it's there for.
Currently we're finding people who haven't lost their jobs are requesting rental relief for job uncertainty, just in case.
Michael Yardney, founder and chief executive of Metropole Property Strategists
9. Does suspending loan repayments damage my credit score?
It shouldn't but it will. When you have an arrangement with your creditor it shouldn't affect your score - it's your consumer right. But the only reason my entire law firm exists is because creditors don't follow the rules.
We know that some creditors are really hurting and they will use the credit reporting system as a tool for debt collection, saying if you don't pay they're going to default you.
Under the hardship laws, when your creditor knows you're in hardship you can communicate through phone, actions or writing. They have an obligation to reach out. If you make a hardship claim, they must respond in 21 days. Consumers need to keep diary notes recording contact with the creditor to request assistance. It won't help today but it will help repair their credit score.
Creditors must act in accordance with the legislation.
Graham Doessel, chief executive of MyCRA Lawyers
Get stories like this in our newsletters.