The real cost of getting your foreign currency at the airport
Travelling overseas? Watch out when you convert your Australian dollars into a foreign currency. It is easy to pay too much in fees, particularly if you are a loyal customer of the big four banks.
The Australian Competition and Consumer Commission (ACCC) says Westpac, Commonwealth, National Australia Bank and ANZ are consistently more expensive than other suppliers for foreign cash and international money transfers (IMTs).
Hunting down the best foreign exchange deal can be challenging and confusing. Often consumers go with the big four banks rather than the host of cheaper alternatives.
For common currencies, such as United States dollars (US$) or Great British pounds (GB£), the big four banks are rarely the cheapest option, explains the ACCC's report into foreign currency conversion services.
"Shopping around could save Australian consumers hundreds of millions of dollars each year," says ACCC chair Rod Sims.
"Consumers and small businesses tend to default to their usual bank to send money overseas, but this may not be the cheapest option. This is another example where consumers may end up paying more for their loyalty," says Sims.
"There are many suppliers of foreign currency services, not just banks. We recommend you compare a variety of suppliers and be prepared to switch between them in order to get the best price," explains the ACCC.
Foreign cash
While foreign cash tends to be relatively more expensive to buy than using travel money cards and debit or credit cards for purchases, it may be essential for some overseas destinations. In some locations debit, credit and travel money cards are not widely accepted and cash is necessary.
Check all fees before using your travel money, debit or credit card to withdraw foreign cash overseas. Using these cards may cost more than buying foreign cash in Australia due to various fees charged by card issuers and overseas ATM operators. There may also be fees and interest charges for cash advances using a credit card.
Avoid the airport
Don't leave your purchase of foreign cash to the last minute and buy it at the airport.
The ACCC says shop around and purchase foreign cash before you get to the airport because it is more expensive at airport locations than at other locations.
It found that consumers buying US$200 in February 2019 could save A$40 by purchasing it from the cheapest supplier at a non-airport location, compared with the most expensive supplier at the airport.
Debit and credit cards
A debit or credit card that doesn't charge international transaction fees is usually the cheapest option for making purchases while overseas.
The ACCC's research found:
if customers of the big four banks used a debit or credit card without international transaction fees instead of a travel money card, they could save up to A$13 on a US$200 purchase
the savings are more modest for debit or credit cards that do have international transaction fees. Customers of the big four banks could save up to A$5 on a US$200 purchase if they used a 'regular' debit or credit card instead of a travel money card.
The ACCC says you should consider all fees when choosing a card. A number of other fees are associated with debit and credit cards, such as annual fees and interest charges on credit cards.
Debit or credit cards do not generally provide the same certainty about retail exchange rates as travel money cards and foreign cash. You may not know the retail exchange rate at the time you make a purchase with your debit or credit card, unlike when you load foreign currency onto a travel money card or purchase foreign cash.
Paying in Australian dollars may be more expensive
When using a debit or credit card, some merchants may give you the option of paying in Australian dollars or another currency. This is known as dynamic currency conversion.
Paying in Australian dollars may be the more expensive option.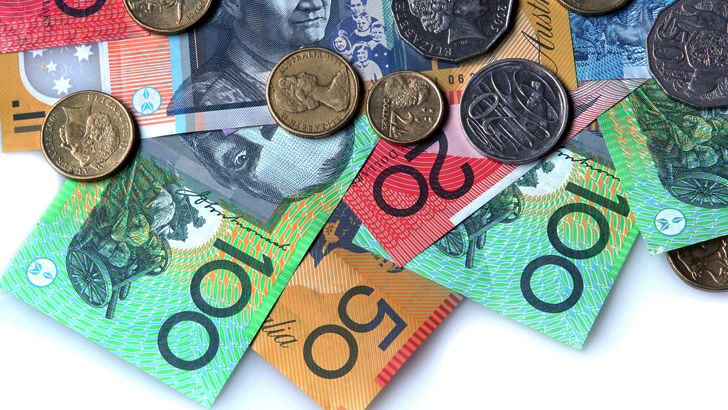 If an overseas bank processes the transaction and performs the foreign currency conversion, it will usually add a margin or mark-up to the exchange rate to make a profit on the transaction.
Also, despite paying in Australian dollars, your card issuer may still charge you an international transaction fee as the transaction occurred overseas.
Travel money cards
Depending on the supplier, a number of fees associated with travel money cards can make them more expensive than other services, including:
fees for purchasing a card in store
ATM fees
Inactivity and closure fees.
A travel money card will be a particularly expensive option when used for transactions in a currency that is not loaded on the card.
The ACCC's research found that if a travel money card holder with one of the big four banks withdrew the equivalent of A$100 in GB£ from an overseas ATM in May 2019, and GB£ was not pre-loaded onto the travel money card, they would be charged an ATM fee of around GB£2 (about A$3.70) plus a 5.25% currency conversion fee.
The total fees for this transaction would be about A$8.90 or almost 9% of the transaction amount.
Comparison websites
If you use a commercial comparison website, be aware that some sites may not be independent and suppliers may pay for their services to be promoted. Also comparison websites may not include all available services.
There are two government-funded comparison websites for IMTs: sendmoneypacific.org and saverasia.com, which compare prices of IMT services available to a number of South-East Asian and Pacific Island countries.
Compare the total price
When comparing services and suppliers, consider all components of the price, including the retail exchange rate and any fees. Just because a service is advertised as 'fee free' does not mean it will be the cheapest option.
Exchange rates vary across suppliers and are rarely as good as exchange rates reported on the news, says the ACCC. This is because they include a margin or mark-up.
"For an accurate comparison, compare prices at the same time on the same day, for example, on supplier websites. Some suppliers may also offer discounts, especially for large or repeated transactions," says the ACCC.
Travelling overseas
There are four key factors to consider when choosing a payment method for travelling overseas:
Acceptance - is the payment method widely accepted in the overseas destination?
Certainty of price - will you know what the total price is going to be?
Convenience - how easy is it to transport and use?
Security - what happens if it gets lost or stolen?
Purchase online
Look at whether you can make your purchase of IMTs, foreign cash and travel money cards online, as many suppliers offer better retail exchange rates and lower fees for currency purchases made online.
International transaction fees are usually around 3% of the purchase price. If you do not have an international transaction fee-free credit or debit card, you may avoid these fees when shopping online by:
checking if the transaction will be processed overseas
asking if your bank is able to block international transactions for particular payment cards.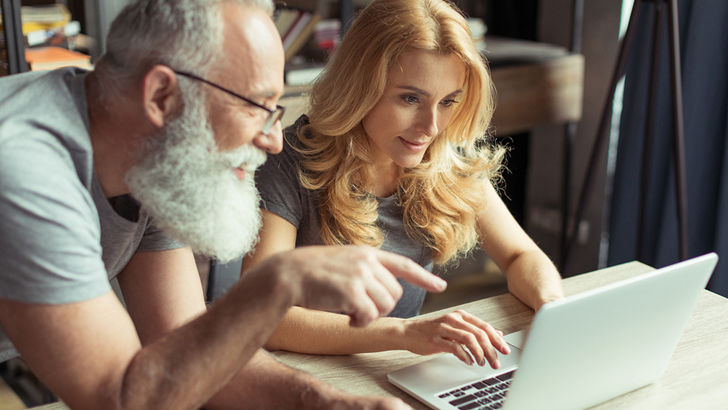 It may not be clear from the website that an international transaction fee will apply. Even if a website has a '.com.au' domain name or prices in Australian dollars, it does not mean that the business will process the payment in Australia.
Sending money overseas
The World Bank found that in June 2018 the cost of sending money overseas from Australia was around 11% higher than the G20 average, 13% higher than the UK and almost 40% than the US.
It is particularly important to shop around for IMT or remittance services, says the ACCC. "We found significant price differences across IMT suppliers and savings could be significant if you regularly transmit large-value transactions through an IMT service."
In some circumstances consumers could save up to A$500 on a US$7000 transfer if they shopped around for a cheaper service.
"We also found that banks are not the only secure option and do not always offer the fastest delivery."
Additional fees
When shopping for IMT services, ask suppliers if any fees will be deducted from the funds you transfer. These are often called correspondent banking fees.
If fees will be deducted, ask the supplier:
for an estimate of the funds that will be delivered to the recipient (some suppliers have an online tool that allows you to do this)
if you can pay all fees up-front because that may be a better value option
if the recipient's bank will charge a fee as well.
Australian Consumer Law
If you are charged an unexpected international transaction fee for a purchase in Australian dollars from a business that appeared to be located in Australia, it could be considered misleading under the Australian Consumer Law. You should contact your card issuer (for example, your bank) or the international card scheme (for example, Mastercard or Visa) to request a refund.
If it's not right, use your rights, says the ACCC.
If you think you have been misled about an international transaction fee and cannot resolve it with the business or your bank, you can report it to the ACCC.
Get stories like this in our newsletters.