Eight travel hacks and changes to get you flying in 2020
This year will bring travellers and frequent flyer enthusiasts a number of new offers they can leverage to get the most bang for their travel buck.
From frequent flyer changes and increased flights to new airports and points bonuses, here are eight of the most exciting travel changes for 2020.
1. The innovative new frequent flyer program: Points Club.
In Q1 this year, Qantas is expected to launch a new tiered loyalty program, Points Club, to reward members who earn most of their Qantas points through non-flying related transactions, such as rewards credit cards and retail purchases.
Members can gain entry to the two-tiered program if they earn a minimum of 150,000 points on the ground annually, while members with higher points can be eligible for the Points Club Plus tier. Member benefits include perks such as lounge access, bonus status credits, and exclusive offers with Qantas Frequent Flyer and partners.
2. The latest major retailer partnering with Qantas Frequent Flyer: BP.
Qantas Frequent Flyer members will soon have two ways to earn points at petrol stations (there is an existing partnership with selected Caltex outlets), thanks to Qantas' new partnership with BP commencing February - previously a Velocity-BP partnership.
This will see customers earn Qantas Points directly through BP Rewards, a new customer loyalty program for the fuel retailer, where points can be earned on fuel and eligible in-store purchases (further details on point earnings will be released later this month). The current Velocity-BP partnership will remain active until January 31.
3. The new airport lounge network: Oneworld.
Oneworld - the airline alliance whose members include Qantas, Cathay Pacific, British Airways, Qatar and more - will announce the location of its first branded oneworld business class airport lounge this year.
While there are currently joint airline lounges in various locations where oneworld members have access, these have been run by member airlines instead of the alliance itself. Lounge locations are yet to be confirmed, but the alliance CEO hints that the focus is to be in airports or terminals where member alliances don't have a presence - beneficial for Aussies flying to and from airports without a Qantas lounge, for instance.
4. The new airport: Berlin.
Berlin's Brandenburg Airport, which began construction in 2006, will finally open on October 31 - nearly a decade later than the proposed 2010 completion date. Aussies travelling over to catch the last of the Oktoberfest festivities will be pleased to fly into an airport closer to the city.
Brandenburg Airport was set to replace Berlin's two small and crowded existing airports but constant issues including costs that exceeded budgets, faults with installed cables, and incorrectly numbered doors have led to five of the grand opening dates over the years being missed.
5. The credit card with an incredible ongoing bonus point scheme: ANZ Frequent Flyer Black.
The ANZ Frequent Flyer Black card offers new cardholders 120,000 bonus Qantas Points, $275 back to your new card, two Qantas Club lounge access passes per year and complimentary Qantas Frequent Flyer membership.
This is one of the most popular credit cards among Point Hacks readers - thanks to its high point earnings of 1 Qantas Point per $1 spent on eligible purchases - and currently has no offer end date.
You could choose to redeem the bonus points on a Sydney-London return economy flight on Qantas, which requires 110,400 Qantas Points.
6. The destination attracting more flights: Tokyo.
From March 29, there will be four additional daily flights from Australia to Tokyo's Haneda Airport, with Qantas, Virgin Australia, Japan Airlines and ANA each allocating one.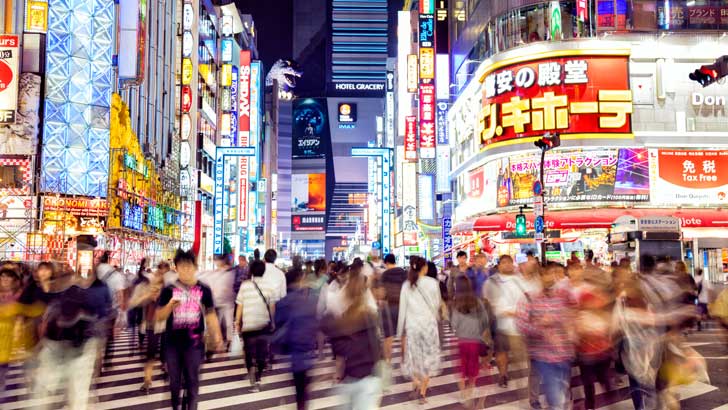 Some airlines will be redeploying current routes - such as Japan Airlines switching its Sydney to Tokyo Narita Airport, instead landing in Tokyo Haneda Airport - while Virgin Australia will commence a new route from Brisbane to Tokyo Haneda using an Airbus A330.
The additional routes to Tokyo Haneda are partly in preparation for 2020 Summer Olympics being held in Tokyo between July and August.
7. The app set to bring us Qantas Points: Uber.
Expect the Uber Rewards loyalty program to officially launch early this year (it launched in the US last year). Customers will earn points through the four tiered-membership program - Blue, Gold, Platinum and Diamond - in Australia and overseas, with Gold status members and above able to convert their rewards into Qantas Points.
Uber Rewards earn rates differ based on the booking: one point per $1 spent on UberPool and Uber Eats, two points per dollar spent on UberX, UberXL, Comfort and Assist rides, and 3 points per dollar on Uber Premier rides.
For every 750 Uber Rewards points you have, you can choose to convert them into 200 Qantas Points.
8. The new program enabling expedited entry into the US: Global Entry.
Eligible Aussies will soon experience fast-track processing of passports at US airports, with the Department of Home Affairs launching a trial in the coming months to allow 500 travellers to apply for Global Entry, a US program that allows fast clearance for pre-approved, low-risk travellers entering the US.
This will reduce one-to-two hour wait times at passport control to just a few minutes. Applications for Global Entry involve background checks and an in-person interview, both conducted by the US, but also requires approval from the traveller's home country.
If the trial is successful, Australia will join 10 other countries whose citizens and permanent residents are already eligible for the program, including the UK, Singapore, Germany and India.
Get stories like this in our newsletters.