How turning right got Kay hooked on ultra-marathons
Ultra-marathon runner Kay Bretz was running marathons from 19 until his 30s, when suddenly he was over the thrill of it.
One day he came out of his garden gate and turned right, instead of his usual left, and realised he'd been on autopilot; his life had become predictable and boring and he needed the courage to "turn right" and do something different. So he summoned the courage to sign up for the 250km Big Red Run in the Simpson Desert, a stage race over six days.
He improved the race record by more than five hours and since then he has been hooked on ultra-marathons. "Turning right" also meant quitting his corporate role and starting his own consulting company - helping transform executive teams and their businesses across a wide range of industries through the lessons learned from elite sport.
What do you mean by turning right?
We are all creatures of habit. Turning Right is all about how doing something different from your default can lead to unexpected, amazing experiences.
I was always doing my running alongside my corporate job, I'm now running my own business to align elite sport with the corporate world as an inspirational speaker and executive coach. I'm originally from Germany, so this might explain my urge to control, to turn left, and be predictable and reliable.
What else has changed since you've turned right?
I've started doing corporate gigs.
Everything is online, which is great and I've done some inspirational sessions online and taken a leadership team (executive team) on their transformational journey on how they can lift their culture and follow up individually with executive coaching for each of them.
There is no real business transformation unless there is some individual transformation underpinning it. We can always ask others to change but it starts with ourselves.
What was your first job?
During high school, I helped out in the local bookshop. It was in the 90s, in the times before e-commerce, and my favourite task was delivering books to business customers and elderly people.
The job included dressing shop windows, helping with stocktakes, and vacuuming the carpet.
What's the best money advice you've received?
"Don't let your lifestyle rise more than your income." That way I have always kept down-to-earth and never got into any financial trouble.
What's the best investment decision you've made?
Invest in my own education. After my master's degree my parents wanted me to quickly take a job and start earning my own money. I decided against that and, without their financial support, spent another 18 months to earn a doctorate in record time.
That opened the door for a career with McKinsey as a management consultant working across the globe, particularly in Eastern Europe - Russia, Turkey, Hungary, the Czech Republic and then Japan.
After McKinsey I took some time to travel and when I was in New Zealand I realised that this was the part of the world I wanted to work in. I applied to Australian companies, funnily enough I had to buy a suit and the like, did some interviews and was offered a job in Melbourne where I am now.
What's the worst investment decision you've made?
The very first shares I bought were from Nokia. Yet, their success soon after came to an end and it didn't take long for them to plummet. Not only did I buy the wrong shares, I also held on to them for far too long.
What is your favourite thing to splurge on?
When I started running marathons more than two decades ago, I thought running was a cheap sport. All you need is running shoes, no? Not when you become a serious ultramarathon runner! By the time you add up entry fees for races up to 350 kilometres, flights and accommodation for yourself and support crew, and weekly physio and chiro appointments, you wonder where the money evaporates.
If you had $10,000 where would you invest it?
I set up my own company "Turning Right" last year to pursue my passion for facilitating transformation, executive coaching and inspirational speaking. Investing in what I love doing is a real privilege, and I sense it leads to good returns.
What would you do if you only had $50 left in the bank?
I would panic! Financial independence has always been high on my list. Probably I would look frantically through all my pockets whether I could find a few additional dollars. In the end I would go for a run and relax again, contemplating what I am called to do.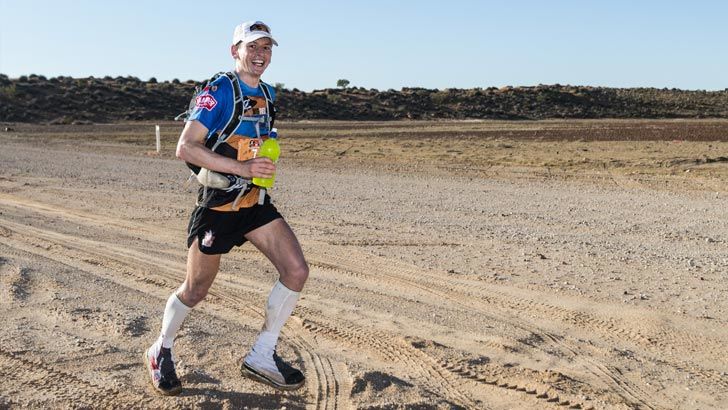 Do you intend to leave an inheritance?
I don't have kids, so this is a slightly different question for me. Why not enjoy the fruits of my labour while I can? But I would make sure the cat is looked after.
What's been your best money-making career move?
In 2016 I left a secure, well-paid job with no plan what to do next. The job just didn't feel right any more. So I listened to my intuition and took a leap of faith. I created the space for an unexpected, high-profile job opportunity to come to me.
Finish this sentence: money makes me forget at times that the best things in life are for free: laughing with friends, spending time in nature, enjoying the present moment. The secret to happiness is not having more but needing less.
Enter now for your chance to win Turning Right by Kay Bretz
Get stories like this in our newsletters.