Five ways to protect yourself from identity theft
Identity theft is becoming all too familiar in Australia. Stories of maxed-out credit cards, account takeovers and stolen licence details are increasingly common, yet rarely do we think "this could happen to me".
Until it does.
Recent Scamwatch figures show that identity theft is on the rise. In 2019, Aussies lost $4.3 million to scammers - almost three times more than we lost the year before. Attacks are swift and sophisticated, and victims are often left out of pocket for months.
It's hard to guarantee total protection against hackers. But following the simple security measures below can reduce your risk of becoming an identity-theft victim.
1. Always check your emails
Sounds simple enough, but this is often where the most obvious clues will appear if someone is trying to hack your identity.
A hacker will generally require a password to access your accounts. If they're unable to guess it, they may try to reset it. When this happens, you'll likely receive a password reset email. If you can't remember requesting to change your password, this can be a major red flag.
2. Set up two-factor authentication (2-FA)
This is a two-step verification process you can add to your account login. It increases security by requiring an additional piece of information outside of your password. This is usually a temporary code, sent as a text message to your phone.
How does it work? After entering your password, you'll be prompted to enter the code sent to your phone. This means that even if hackers gain access to your password, they won't be able to receive the temporary code, restricting their access to your account.
3. Consider a PO box
Having an outdoor mailbox makes you more vulnerable to identity theft; anyone can help themselves to personal documents sent to your home.
Your mail can provide information like your full name, address, bank account details and tax file number. Hackers may also be able to steal bank cards if they're sent to your home address.
If possible, consider applying for a PO box. This way your mail will be kept in a secure place under lock and key. Otherwise, request to send personal documents and bank cards to a secure location, like your workplace.
If you do fall victim to identity theft, act immediately. Cancel any compromised bank cards, change your account passwords and place a temporary ban on your credit reports (you can do this via email). Reporting the matter to police can also be a smart idea.
In most cases, the sooner you act, the quicker you can resolve the issue with minimal financial loss.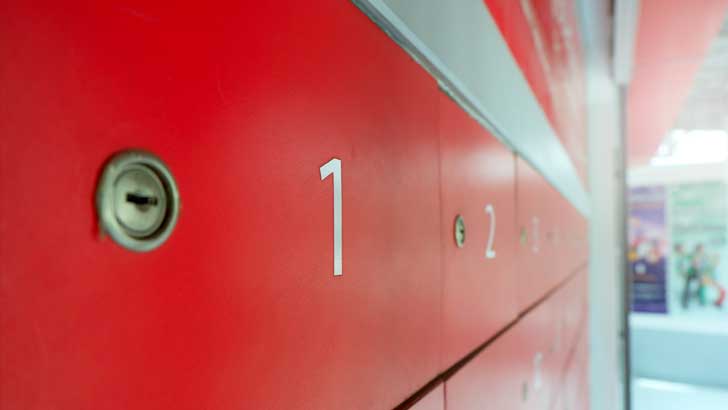 4. Monitor your credit report
Every time you apply for a credit card or loan, it's listed on your credit report. It's therefore a good idea to check your report for free every few months to make sure all listings are correct.
If you notice any suspicious activity, contact the relevant bank or lender and let them know it was fraudulent. You should then report the matter to the police.
5. Check your transaction history
Review your purchases every couple of weeks to make sure there aren't any suspicious transactions. Sometimes fraudulent purchases are made from stores you regularly shop from, like supermarkets or subscription services. This can make it easier for them to blend in with the rest of your expenses, so be sure to check thoroughly.
If you notice transactions that aren't yours, put your card on hold and contact your bank immediately. You'll most likely need to cancel your existing card and order a replacement. It can also be worth requesting additional passwords on all your bank accounts.
Get stories like this in our newsletters.