Taco Bell to open in Sydney and Melbourne but will it last?
Mexican cuisine has become very popular in Australia in the last few years and a few fast food chains have been capitalising on the trend including Guzman Y Gomez, Mad Mex and now US giant Taco Bell.
Taco Bell is owned by Yum! Brands which has over 48,000 restaurants worldwide under the KFC, Pizza Hut and Taco Bell brands.
They have recently signed two significant franchise deals in Australia with New Zealand based Restaurant Brands (ASX:RBD) and Queensland based Collins Foods (ASX:CKF).
This is Taco Bell's third attempt to break into the Australian market having tried and failed in 1981 and again in 1998.
Collins Foods has already opened four stores in Queensland and has reported that sales are tracking well.
They are targeting 50 stores by December 2021. If all goes to plan Taco Bell will become the third plank in their restaurant strategy alongside Sizzler and KFC.
Collins Foods are the largest franchiser of KFC stores in Australia.
They own and operate 233 stores which equates to about 35% of all KFC stores nationwide.
They are planning to open an additional 10 stores this financial year. In addition to Australia they own a further 37 KFC stores in the Netherlands and Germany.
KFC Australia contributes about 80% of total revenue, or $722m out of a total $901m for the year ended 30 April 2019. Revenue growth was robust with 3.7% same-store sales growth across KFC Australia stores.
KFC Europe contributed $124m to revenue but trading conditions in Europe were challenging and same-store sales declined by 3.7%.
In contrast to other well known listed fast food retailers Dominos and Retail Food Group, Collins Foods does not sell franchises.
Rather it is the owner of the stores. The exception to this is the 77 Sizzler restaurants in Asia.
The growth prospects for Collins Group remain solid.
They are rolling out more KFC stores and have big plans for Taco Bell.
Outside of new stores, another area that is experiencing growth is home delivery. 70 KFC stores are now able to fulfil delivery orders that are received via popular food apps Deliveroo and Menulog.
Chicken on the bone retains its heat for longer than most fast foods making it more suitable for delivery.
KFC has also proven that is quite resilient to economic downturns. Western Australia is Collins Foods second largest region and when the resources market collapsed, KFC sales only fell 1% to 2%.
People will forgo many other things before sacrificing their KFC.
Whilst Sizzler in Australia is slowly being run down, with only 12 stores remaining, the Asian business continues to grow with four stores added last year.
Thailand dominates with 56 stores followed by 11 in China and 10 in Japan.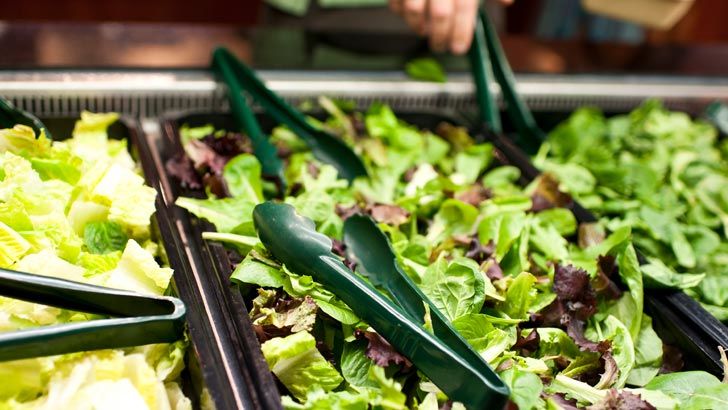 The upshot of all this activity was that profits grew 20.3% to $39.1m and are forecast to reach $47m in 2020.
On the balance sheet side they are carrying a fair amount of debt at $212.5m with a net debt to equity ratio of 61%.
The stock market has supported the strategy and the stock price has increased by 50% over the last year to just north of $10. At a forecast PE ratio of 25 and a dividend yield of 2.1% it is not cheap on the face of it. A strong growth profile is needed to justify these valuations.
The question is can Taco Bell defy history and take off in Australia. Maybe third time lucky.
Get stories like this in our newsletters.