When to upsize the family home
Much has been made of the trend of downsizing in recent years, but plenty of Australians are moving in the other direction: upsizing.
In a recent survey conducted by mortgage broker Resolve Finance, 12% of homeowners reported they were planning to move into a larger home in the next year, compared with 7% who planned to downsize. The largest cohort of upsizers, the survey found, were aged 35 and under.
It's something that Sanjeev Kumar, the director of LJ Hooker Schofields in Riverstone, Sydney, sees firsthand every week. In fact, about 40% of his clients are upsizing.
"A lot of our upsizers are going from units and townhouses in somewhere like Riverstone and moving to a bigger house," says Kumar.
"Sometimes it's a growing family, changing areas for school catchments, or people who want a house with a bit more land and, for example, a pool. But generally it's just people needing a bit more space - that's why they make the transition."
Upsizing is not necessarily a simple move, though, and nor is it cheap. That's why for a smooth transition prospective upsizers may want to consider the logistics and funding involved with moving well ahead of time. Not to mention weigh up whether it's worth the expense at all.
As with any property purchase, there is normally a considerable price tag attached to upsizing. Of course, the major one will likely be the money borrowed to fund it and the repayments required to service that loan.
Aside from the standard mortgages targeted at homebuyers, there are niche products for upsizers. For example, to help bridge the finance gap if you're wanting to buy a new home before selling your existing property, homebuyers can apply for what are called home-to-home or bridging loans.
"Home-to-home loans give you the opportunity to be able to purchase a new home while you're still living in your existing home," says Don Crellin, managing director of Resolve Finance.
"Obviously these come with additional interest costs as you move through the process, because you're carrying a much larger debt until you sell your existing home. But, equally, you're trading off some of the other costs of moving into a rental home and a double move."
Beyond the mortgage repayments and the cost of renting a home during the transition, there are a number of other potential expenses along the way.
"The key costs associated are probably stamp duty, agency fees and lawyer fees and then the cost of packing things up and removalists in making that change," says Kumar.
Stamp duty alone can be sizeable. For example, upsizing to a home valued at $1 million would incur stamp duty and transfer fees of $34,484 in Queensland, $58,011 in South Australia and $57,566 in Victoria.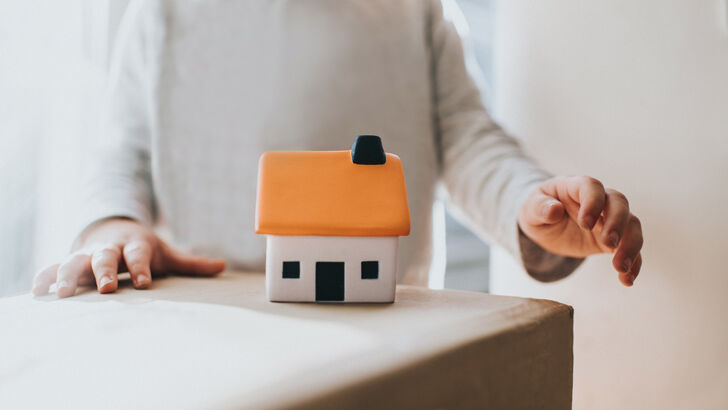 Timing can be a challenge
Working out how to fund the move to a larger home is no mean feat, but in Crellin's view, deciding whether to buy or sell first can be even more challenging.
"The more conservative approach is to sell the existing home first and try and time the purchase of the new home so that the settlements coincide," he says. "Then there's selling and then taking a little bit of time out of the market and renting until you find the property that suits you."
Both options have been made more difficult recently by tight conditions in the property and rental markets.
"Obviously with less properties on the market you'll generally find that the time they're on the market is much shorter, so that makes it challenging [for buying a new home]," says Crellin.
"Equally as challenging is not having the same supply of rental stock, which makes it harder to sell and then jump into a rental while you look to find another home."
There are, however, a few options available to upsizers looking to sell their existing home before buying a new one.
"We often get the conveyancer to add a rent-back clause or an extended settlement clause into the contract," says Kumar. "It just helps customers do the sale first so they know exactly what their home's worth, and then not have to move twice.
"An owner paying rent on their own home may sound funny, but they've been paid out in full from the purchaser, so this just allows them to stay in their home for a bit longer until they find the right property."
The exact details and timeframe of any extended settlement or rent-back clause will come down to negotiation, but Kumar says he's come across recent examples where six- and even 12-month rent-back clauses have been included.
Relocate or renovate?
As an alternative to upsizing for more space, some homeowners may consider renovating. While this can be expensive, once you've added up the costs of stamp duty, moving expenses and servicing the mortgage on a larger home, sometimes it makes more financial sense.
Online trade marketplace Hipages puts the cost of an average ground floor extension within the range of $2000 to $4000 per sq m, meaning that an 80 sq m renovation would typically cost somewhere in the vicinity of $160,000 and $320,000. A second-storey extension can be much dearer - up to 50% more than a ground floor.
Of course, there are downsides to renovating. It can take considerable time and effort to plan, living in a building site is not ideal (you may even have to move out and rent), and securing tradespeople and materials, which are hard to come by right now, can be stressful.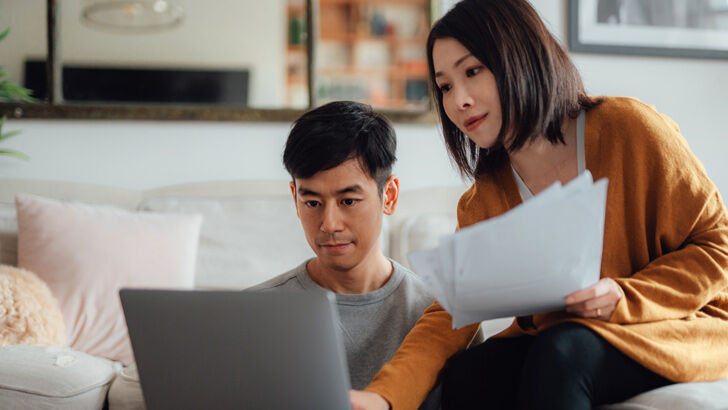 Crunch the numbers
Kumar recommends homeowners navigate the options with the help of an expert.
"Owners should have a conservative idea of what their home could sell for and how much they can afford when it comes to buying and changing to that next property, by speaking to their preferred bank or broker," he says.
"It's important to have an idea of the costs involved in the changeover, but also if they can actually make the change financially, before they start the process."
Crellin agrees, noting that whether it's moving to a larger home or renovating an existing property, the size of either undertaking can make advice from an expert worthwhile.
"I think it's really important to understand the costs of whichever strategy you might employ," he says. "It's really important that you've got an expert - like a mortgage professional - in your corner, to guide you through the process and each of the costs, because there are trade-offs depending on which way you choose to finance."
Which comes first?
The question of whether to buy before you sell your home, or vice versa, doesn't come with a simple answer. It could depend on the prevailing market conditions: common wisdom is to sell first in a buyer's market and buy first in a seller's market. Beyond that, here are some of the benefits to each:
Benefits of buying first
• You can avoid the cost and inconvenience of a double move and renting.
• You'll have time to find the home you want without the pressure to sell.
• You could use the equity in your current home to help you buy.
Benefits of selling first
• You'll know exactly how much money you'll have to spend on the new home.
• You won't need to take out a bridging loan.
• Some vendors prefer cash offers (offers made without a subject to finance condition).
Get stories like this in our newsletters.