Why lockdown is harder this time around
It's a busy time for Lucy Brogden, chair of the National Mental Health Commission.
She is currently in lockdown in Sydney with her husband and two high school-aged sons, and is in constant contact with community leaders monitoring mental health. She has extensive experience in psychology and has a solid commitment to helping others and building stronger communities.
Lucy is a founder and patron of the Sydney Women's Fund, supporting women and girls in Sydney. She is also an active lifesaver and surfboat rower at Bilgola Beach.
What differences have you found in the treatment of mental health in recent years?
There's been a positive change. People are generally talking more openly about mental illness. We have better access to treatment and care for teens and young people.
We also have better access to care for people in rural and regional Australia but we still have a long way to go.
One of the great things to emerge is the voice of the consumers and carers, and people with lived experiences in this space to be given a good opportunity to design service delivery, and be a part of the process of mental health assistance. It gives people who have lived with mental illness for a long time the confidence to enter the system.
What has happened regarding mental health post-COVID?
Traditionally the mental health industry has talked about one in five Australians having some sort of mental health issue. It doesn't mean that we'll all develop mental illness but a lot of us are struggling with emotional issues at this time, and there is support and care at all areas of the spectrum.
Communities are checking on the vulnerable, and a lot of this sits behind why suicide rates have stayed relatively flat and stable.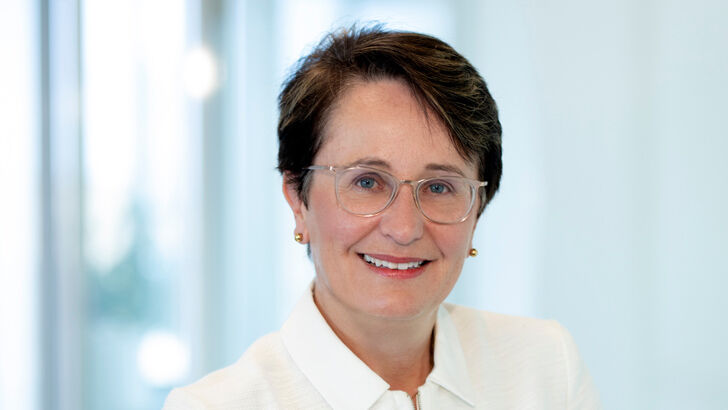 How is the latest round of lockdowns affecting Australians differently?
This time around we have pandemic fatigue.
People are looking after themselves first and there's less of "we're in this together" because people are exhausted in keeping themselves going.
Last year people were sharing couch choirs and so on. But it's important now to redouble the message of checking in with ourselves.
How have sportspeople talking about mental illness struggles helped others?
It's been interesting to watch.
Only a few years ago athletes in these situations [Naomi Osaka, Simone Biles] would be described as chokers and weak, but now it's OK to speak out, and people are seeing it as brave and honest and an admission to being human beings.
What do you feel needs doing most in the area of mental health at the moment?
We need to provide food and resources to support families who are not even on the grid - people who have come from places where they are suspicious of government.
People also need to feel their situation is seen, understood and appreciated. The government is generally doing a good job but some of the work is too vanilla.
Services and policies need to reflect the communities they serve today. One of the great things in mental health is the power of co-design - working with the people who are going to use the service.
What was your first job?
My first job was working in a milk bar kiosk on Balmoral Beach after I turned 14 and nine months.
What's the best money advice you've received?
The best money advice I've received is pay off your home mortgage as quickly as you can.
What's the best investment decision you've made?
To buy a house when married - we were married very young.
What's the worst investment decision you've made?
I was given a small inheritance when I was still at school and everybody told me to put it with trustee executors, and they went belly-up six months later.
So I guess the lesson was - don't chase high returns.
What is your favourite thing to splurge on?
Holidays with the family - so I'm saving money at the moment!
We're not campers, we like a bit of luxury in our travel.
If you had $10,000 where would you invest it?
Right now I'd be probably be donating it to some of the programs that are supporting some of the families that are doing it quite tough at the moment, like Be Kind Sydney's COVID-19 appeal from the Sydney Community Foundation.
What would you do if you only had $50 left in the bank?
Probably stockpile food somehow and would roll my sleeves up and work to make more money.
I have a pretty strong work ethic.
Do you intend to leave an inheritance?
Yes. We've certainly benefited from the legacies from our families, and we hope to continue that with our children and grandchildren for the future.
It's one mechanism for the future of wealth to help people, especially in Sydney, to get a foothold going forward.
Would you like to see any changes with the way people look at money post-COVID?
I've been stunned this week at the value that has been ascribed to Afterpay. I've been working with people in vulnerable positions.
They don't really understand how these products work. The accessibility of credit through things like Afterpay is getting easier and easier for people, particularly those who can't afford credit. At the moment you can do online shopping, fill the bag and hit the 'buy now pay later' buttons.
We're speaking to people like financial counsellors who are hearing stories of people getting in over their heads and the consequences are real.
We know financial security is important to wellbeing and we know that financial insecurity is a trigger for mental health issues and even suicide. We are seeing people spend well beyond their means during Covid. I'd like to see tougher regulations around some of those products.
Finish this sentence: Money makes...
Sadly, money makes the world go around.
If you or anyone you know needs help:
Lifeline: 13 11 14
Beyond Blue: 1300 224 636
Kids Helpline: 1800 551 800
MensLine Australia: 1300 789 978
Headspace:1800 650 890
Get stories like this in our newsletters.