Accountant vs financial planner: which expert do you need?
The financial world is becoming more complex to handle on your own, so building a team of experts can help you break free from money worries and get ahead financially.
The catch is that most - though not all - finance professionals expect to be paid.
So, it's about knowing which services will give you the most bang for your buck and provide you with help in the areas you need it most.
Financial planners
The role of financial planners, or advisers, is to help you set and achieve personal goals. The advice can be as broad as building lifetime wealth or can focus on single issues such as managing a redundancy payout.
According to Rice Warner, one in four Australians has received professional financial advice at some point, and plenty more (41% of us) would like to do the same. However, for one in three people the key stumbling block is the cost.
Some planners base their costs on a percentage of the money you invest. Increasingly, though, the industry is moving towards fees for service. According to the Financial Planning Association (FPA) it can cost between $2500 and $3500 to set up a personal financial plan, followed by annual fees of $3000 to $3500.
More affordable options are available. The national franchise FinChoice, for instance, offers various service packages starting from $1650 annually. If you don't want to commit to a package, fees of up to $330 an hour apply.
Is it money well spent?
Research suggests that partnering with a financial adviser can pay off. The Financial Services Council estimates that professional advice can leave people better off in retirement by as much as $91,000.
And it's not just about improving your fiscal wellbeing. Separate studies suggest people who receive ongoing advice have higher levels of personal happiness and greater peace of mind and are less likely to argue with their partner about money.
Do the due diligence
For all the potential benefits of financial advice, it's critical to be selective about who you entrust to manage your money.
Dante De Gori, CEO of the FPA, says use of the terms "financial planner" and "financial adviser" are restricted by law to people who are authorised to provide advice and are listed on the financial adviser register of the Australian Securities and Investments Commission (ASIC).
This latter aspect is important because advisers listed on the register must meet professional education and experience standards and adhere to a code of ethics. Check if your adviser appears on the register by using the online search function on the MoneySmart website. You can search using either an adviser's name or their Australian financial services licence (AFSL). If the adviser is registered, the register lists their qualifications and what type of advice they're able to provide.
In addition, the FPA website (fpa.com.au) has a "Find a planner" directory that shows if a financial adviser is a current member.
Check if your adviser is the real deal
The need for consumers to check an adviser's credentials has been thrown into the spotlight with the recent case of missing Sydney woman Melissa Caddick.
Caddick is alleged to have siphoned off $25 million of her clients' money while acting as their financial adviser. But Caddick was unlicensed, and reportedly used someone else's AFSL without consent.
A quick online check shows that neither Caddick nor her company Maliver Pty Ltd are listed on ASIC's financial adviser register. If investors had run the AFSL number Caddick was using through the financial adviser register's search function, they would have seen that she didn't hold a licence in her own name, and this may at least have prompted further questions.
Financial coaches
Costs can put financial advice out of the ballpark for many people. If you just need a little help budgeting or sticking with a savings plan, a financial coach can be a more affordable solution.
Coaching comes in various forms, from one-on-one sessions to online courses and workshops. There are no hard and fast rules about the cost. A shop-around shows you may pay $165 monthly or up to around $360 for each face-to-face session.
While plenty of licensed financial planners offer this service, coaching in itself is a largely unregulated industry. As long as a coach doesn't provide tailored financial advice about where to invest your money - and isn't selling financial products like super or insurance - they may not need an AFSL.
That being the case, check what you're getting for your money. It's not a bad idea to enquire about paying for one or two sessions to see if it's right for you, rather than committing upfront to an entire program of coaching.
What about robo advice?
Robo advice is pitched at low-cost, automated investing rather than all-encompassing tailored financial advice.
The process starts by sharing details about yourself, your attitude to risk and your investment goals with the robo adviser - often via an online questionnaire. From here, a ready-made portfolio (typically exchange traded funds) will be recommended based on your goals and risk tolerance.
Part of the appeal of robo advice is that the platform you choose automatically rebalances your portfolio over time. So, as long as your circumstances don't change, your investment mix continues to reflect your needs. As this is all done through computer algorithms, the cost of robo-advice is far lower than in-person financial advice.
With Stockspot, for instance, you'll need $2000 to get started, and monthly fees of $5.50 apply on balances of $10,000 or less. Robo adviser Six Park has a minimum investment of $5000, with monthly fees of $9.95 if you have $5000-$19,999 invested.
Robo advice isn't just for individuals. It can also be an option for self-managed super funds. And while an ASIC survey found only 1% of respondents use digital advice at present, it is an area that's expected to grow.
Accountants
Chances are you use an accountant for help at tax time, but this member of your professional team can offer much more.
Rick Albertini, managing partner with Brentnalls SA, an Adelaide-based chartered accounting and advisery firm, says accountants help in understanding structures, how taxes work, how to maximise your returns after tax, and how to plan for retirement.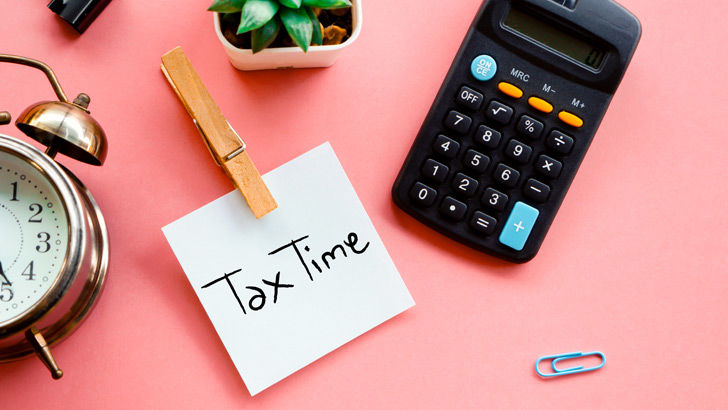 They can also help with the use of investment companies and trusts as well as providing advice around growing a business.
Accountants usually charge hourly fees, though Albertini says, "more and more we're seeing a fixed-fee arrangement".
When selecting an accountant, the two leading professional designations to look for are "chartered accountant" (CA) and "certified practising accountant" (CPA). Albertini recommends checking these qualifications through the industry bodies CPA Australia or CA ANZ. "All the information is available publicly, and everyone can contact these bodies for the validity of qualifications," he says.
Setting up a DIY super fund
Unless your accountant has an AFSL (and some do), they cannot provide advice about financial products. This matters if you're thinking about setting up a self-managed super fund (SMSF).
Albertini says that without an AFSL, an accountant cannot advise a client to establish an SMSF, but can help administer it as long as the client has received separate independent advice from a financial planner.
"When a client asks an accountant who doesn't have an AFSL to establish an SMSF, the client must first obtain a statement of advice from a qualified financial planner who has an AFSL," he says. The statement will set out the benefits of using an SMSF, and from here your accountant can help set up the fund.
Building a strong team of money experts can take time, and it may mean trying a few different people before you find the ones you're comfortable with. But it can give you the advantage of collective expertise to get more from your money - and your life.
Is your tax agent registered?
If you're relying on your accountant for help with a tax return, they must be registered with the Tax Practitioners Board (TPB).
Rick Albertini, of Brentnalls SA, points out that only registered agents have the ability to lodge tax returns on a client's behalf.
In fact, the tax office warns that only registered tax agents can charge a fee to prepare and lodge your tax return.
Check that your tax adviser is a registered agent at tpb.gov.au.
Financial counsellors
If you're struggling with debt or battling to make ends meet, professional help is available at no cost.
Financial Counselling Australia (FCA) says there are about 800 financial counsellors across the country, mostly operating through community organisations and government agencies.
Counsellors operate under a licensing exemption from ASIC, which prohibits them from charging fees or receiving third-party commissions. Instead, they are funded by federal and state governments. As a spokesperson for FCA says, "the service is free so that people in acute financial difficulty can get professional advice without conflict of interest".
Financial counsellors must hold a diploma of financial counselling, which gives them expertise across consumer and bankruptcy laws and industry hardship codes. So, along with strategies to help you manage debt, counsellors can also negotiate with creditors on your behalf.
To access a financial counsellor, contact the National Debt Helpline on 1800 007 007. A counsellor will assess your situation and provide free advice. If the matter is complex, you may be referred to a face-to-face service.
Buying a property: solicitor versus conveyancer
The paperwork needed to formally transfer a property from seller to buyer can be formidable. In theory, there's nothing to stop you doing it yourself, though it's not recommended unless you have a legal background.
That leaves the choice between a conveyancer, who specialises in property transfers, and a solicitor, who has broader legal knowledge. Importantly, this choice doesn't apply in Queensland or the ACT, where only solicitors are permitted to do conveyancing work.
As with all professional services, conveyancing costs depend on the complexity of the transaction. A conveyancer can be more affordable than a solicitor, potentially with a flat fee ranging upwards from around $700 for a straightforward transaction.
A solicitor is more likely to charge by the hour, and that can see the cost climb higher depending on who you use. The difference is that if the deal is complex, or if complications arise during the settlement, your solicitor is able to offer detailed legal advice.
If you use a conveyancer, look for someone with membership of the Australian Institute of Conveyancers, which promotes best practice and ethical standards.
Best deal on a mortgage
Your home loan is likely to be the biggest debt you'll ever take on, and while red-hot deals abound, sifting through hundreds of loans isn't an option for most of us. That's why a mortgage broker may deserve a place on your team of money experts.
The role of a broker is to help you get the best possible deal. But a good broker can help you save even more. "An experienced broker is committed to making sure their client is always getting a great rate - not just when the loan first settles," says Susan Mitchell, CEO of Mortgage Choice.
"A great broker will contact each client's lender on an annual basis to try and negotiate a rate discount on their behalf."
These potential rate savings can add up to thousands of dollars over the life of a loan. Even better, you shouldn't have to pay for your broker's services - the lender pays them a commission.
It's worth asking a broker about the number of lenders they work with. "By choosing a broker with access to a broad panel of banks and non-banks, consumers are much more likely to secure a home loan that combines the features they need with a competitive interest rate," says Mitchell.
Get stories like this in our newsletters.