Instant financial advice: 10 things you need to know about robo advisers
1. What is a robo adviser?
By Greg Einfeld, co-founder and chief financial planner of Plenty Wealth
A robo adviser (also called a digital adviser) provides automated, instantaneous financial advice based on a set of rules. It is typically the same as advice you might receive from a human adviser, with a more convenient user experience.
Many people believe that the scope of robo advice is limited to investments only. But there are robo advisers that also provide advice on superannuation, insurance, debt and cash flow management.
2. Why should I invest with robo adviser?
By Pat Garrett, co-founder and chief executive of Six Park
Many investors are turning to robo advice because they've previously been unable to afford professional investment advice or haven't felt confident with the advice they've received, especially at a time when trust in the financial services industry is very low.
Others are looking for alternatives to cash in the bank that will give a better return over time. You might also consider using a robo adviser because you don't want the anxiety and time commitment of choosing and monitoring your investments.
Clients are investing for many different reasons: retirement, home deposits, to help children or grandchildren. More and more people are embracing robo advice as research shows that focusing on investment diversification and low costs trumps timing the market and picking stocks.
3. Can a robo adviser manage investment risk?
By Chris Brycki, founder and chief executive of Stockspot
Yes, but there's a caveat. Unfortunately robo advice is a catch-all term for different types of online investing. There are micro-investing apps that are great for people starting out with small amounts, but they don't provide personalised advice.
A robo adviser will ensure your portfolio stays consistent with your changing life situation and goals. We do this by reviewing your personal financial situation each year and making adjustments to your portfolio when needed.
If you're young but plan to buy a house soon we might dial down the risk from a growth portfolio to balanced. Or if you're retired and drawing income from your portfolio we might migrate you from a balanced strategy to a more conservative one.
Your portfolio is rebalanced over time by selling investments that have grown faster than others and adding to investments that have fallen behind. Rebalancing in this way helps to smooth your portfolio returns.
4. Why do robo advisers generally focus on exchange traded funds?
By Manish Prasad, global chief executive of Ignition Advice
Early robo advisers focused on ETFs as they are an efficient way to offer customers with lower balances a means to invest with broad diversification.
Major financial institutions are now partnering with technology providers, such as robo advisers, to provide digital guidance platforms for their customers.
The institutions are then able to offer customers access to their full set of financial product offerings, moving from investments to superannuation and even insurance.
5. What separates one robo adviser from the next?
By Pat Garrett, co-founder and chief executive of Six Park
There can be some pretty significant differences between robo advisers, so it's worth doing some research to find the one that will work best for you.
Some questions you might want to consider:
Are the investment philosophy and asset allocation well articulated?
Who is involved in the asset allocation decisions and what sort of track record do they have in investment management?
How have the portfolios performed over time?
Do you know how much you'll pay for your investment management and what those fees include?
You might also want to assess how support is provided. Although robo advice is web-based, you should still feel confident that you can talk to a real person if you need help.
6. Is robo advice expensive?
By Chris Brycki, founder and chief executive of Stockspot
The reason I started a robo adviser is because I believed the cost of investing was too high for most people.
Technology and automation mean automated investment services are able to keep fees very low while doing the investing and portfolio management for you.
A lot of robo advisers don't charge brokerage, which can really eat into fees when you do it yourself or use a traditional fund manager.
People often forget about the costs involved when they DIY and use an online broker to invest directly in ETFs. Doing it yourself involves brokerage costs every time you buy, and this eats into your returns.
Our fees range from 0.66%pa to 0.396%pa, which is a fraction of what you'd pay for a traditional adviser, investment platform and managed fund.
7. Is my money safe?
By Manish Prasad, global chief executive of Ignition Advice and Greg Einfeld, co-founder and chief financial planner of Plenty Wealth
With all investments, it's very important to consider that markets will go both up and down and to make sure that you thoroughly assess the level of risk that is appropriate for your circumstances.
If the investments are in ETFs and you have your own HIN (a share trading account) then your assets are held in your name. Even if something happened to the robo adviser you would still have control over your assets.
Most robo advisers are reputable, using the products and services from larger companies. More of these large companies are offering robo advice directly with the help of robo advisers. That said, it always pays to do your homework and be careful of offers that come out of the blue or seem
too good to be true.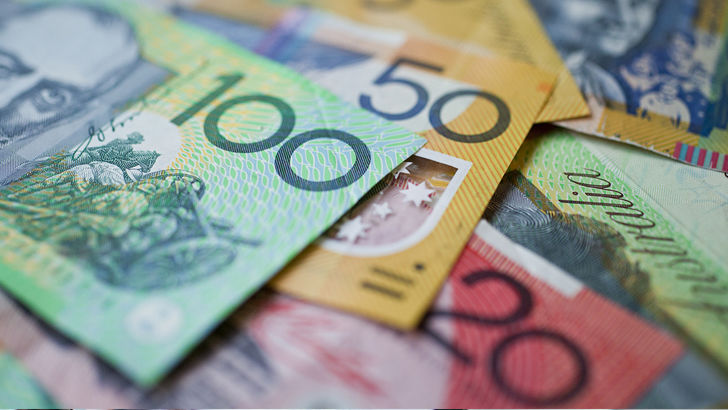 8. Are there any tax considerations?
By Pat Garrett, co-founder and chief executive of Six Park
ETFs are generally considered to be very tax-efficient, which is part of the reason for their popularity. However, your personal circumstances and the way a robo adviser invests can influence your tax position.
Before investing you should find out what tax information the robo adviser will provide each year, as this can differ.
Six Park provides a consolidated tax statement to assist clients and their accountants at tax time, and underlying ETF issuers also issue individual tax statements that list the various components of income and capital gains relating to clients' investments.
8. Do I still need a human adviser?
By Greg Einfeld, co-founder and chief financial planner of Plenty Wealth
It depends on the scope of the advice being offered by the digital adviser. At Plenty Wealth we provide holistic advice and the ability to speak to one of our advisers by video conference, so there is no need to have an additional adviser.
If the digital adviser only offers investment advice then you may want a human to assist you with other aspects of your financial situation.
10. What are the main pros and cons of robo advice?
By Pat Garrett, co-founder and chief executive of Six Park and Manish Prasad, global chief executive of Ignition Advice
The pros: Robo-advice is highly accessible for people who've previously been unable to access or afford investment management.
The cons: Robo-advice only uses a select number of ETFs so you can't select specific shares or products. Robo-advisers also make evidence-based decisions so they may never be the absolute best performer on offer.
Despite the advances in artificial intelligence (AI), traditional advice still holds weight when very specialist expertise is required or when complex emotions are at play.
The robos are getting smarter and able to solve more complex problems every day but sometimes it is nice to sit down and speak to someone face to face. A robo-adviser isn't going to take you out for lunch.
Get stories like this in our newsletters.