I paid off my Sydney mortgage in less than 10 years
Nine years, eight months, 14 days.
That's how long it took us to pay off our Sydney mortgage. Not that I was counting or anything... Okay, so I was definitely counting!
The final few months of our mortgage seemed to drag out something fierce, just like watching the clock on a slow day at work. We had a few unexpected expenses (both our cars broke down!) push our date back, but suddenly it was on us and we were making our final payment.
And it was surreal.
Paying the home loan off in 10 years had always been our goal, even before we found our house. We didn't want to be paying a mortgage our entire lives.
And even though others were sceptical, and sometimes it felt like an impossible task, we hung in there.
And I have never been more pleased we did. Not having the majority of our pay leave for the mortgage account as soon as it comes in is awesome! Strange, but awesome. I'm not entirely sure it's sunk in yet actually.
We celebrated our final payment with ice-cream that night, a canyoning adventure in the Blue Mountains over the weekend, and by booking a three-month caravanning trip around New Zealand for later in the year.
Something we've wanted to do for years but could never afford the time away from work to do.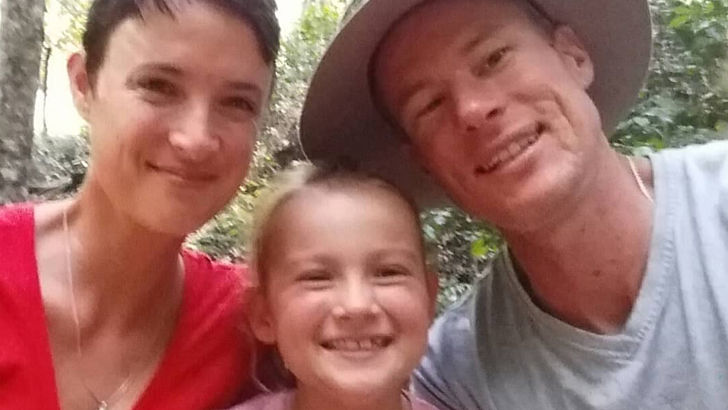 We will still continue camping, and taking picnics on our days out, and buying things on sale where we can because we'd be crazy not to.
But we'll be able to supplement these things with extra holidays, dinners out, and buying something just because we want it.
In short, I think the biggest change to our lives having no mortgage will bring is freedom. Freedom to do more, explore more, and be more.
And that kind of freedom is incredible.
Doing up the house is next on the spend list, and it will be that much more enjoyable for the wait.
And bonus - after 10 years we know exactly what we want to do to it! We will probably end up purchasing another house a bit further down the track too, but for now I'm really looking forward to buying some things I don't really need. Just because I can.
If I had to buy in Sydney now, things would be different. House prices have continued to skyrocket and I know our house has more than doubled in value.
But I still believe being mortgage-free early is possible. You just have to approach it with a bit of cunning.
Here's a few things I'd be looking at if I was buying my first house now:
Am I looking at the nicest house in the suburb instead of the most affordable?
Can I extend my search to include surrounding suburbs that may be a bit more cost-effective?
Can I purchase the property with a family member or friend?
Can I rent out a room or use a granny flat to help me pay off the mortgage?
Can I purchase a property outside of Sydney and rent it out, while renting where I want to live within Sydney?
Get stories like this in our newsletters.