Beyond reduce, reuse, recycle: how to save by living sustainably
Often it feels as if doing the right thing for the environment can be hard on your wallet, but this doesn't need to be the case.
Most of us know about reduce, reuse and recycle, but there are other "Rs" in the glossary of sustainability that can benefit both pocket and planet.
Rethink and revisit
Step one is to rethink whether you really want or need what you are about to buy.
Avoid impulse shopping by considering the purchase for a day or two and coming back for a second look to see if you really want it. If you know you have a certain weakness - say for bargain high heels - then write a list of previous buying mistakes.
An easy way to figure out if your purchases have been worth your while is to divide the price of the shoes by how many times you wore the last pair.
If the cost-per-wear is relatively low, then you can be sure that you've made a good decision.
It used to be that you could always put your credit card in the freezer to help with lack of willpower, but as "buy now, pay later" options become more widely available, it may be harder to resist the urge to spend.
While these payment plans are convenient, not paying on time can result in you agreeing to pay more for something than it is worth, and the shoes you buy - and never wear - become a lot more expensive than their price tag.
Refuse and remember
The most obvious items to refuse are plastic shopping bags, packaging, straws and disposable coffee cups. This is also known as pre-cycling - the act of avoiding buying or using items that generate waste.
Australians use more than one billion disposable single-use coffee cups annually.
That's three million cups a day going into landfill across the country! If you switch to a reusable mug or cup, you'll not only help save the environment, but you'll save money too, as many cafes offer a discount if you BYO cup.
A 50c saving each time you get a coffee will add up to around $200 a year.
Additionally, it could also reduce your rates, as a large amount of ratepayers' money is spent on sending non-recyclable cups to landfill.
Companies such as Starbucks are working on making these items recyclable, but in the meantime try to remember to bring a reusable alternative.
Admittedly, even with the best intentions, it's still easy to forget.
As a clever solution, Sydney's Inner West Council, in collaboration with reusable cup system Green Caffeen and the Responsible Cafes program, has just launched an innovative new swap-and-go coffee cup scheme.
Thirty-two cafes in the inner west will provide free reusable coffee cups, which customers can drop off and return to any other participating cafe, within 30 days.
The cups will then be cleaned and provided to another coffee connoisseur for reuse, so customers don't have to worry about washing and carrying around their own mug.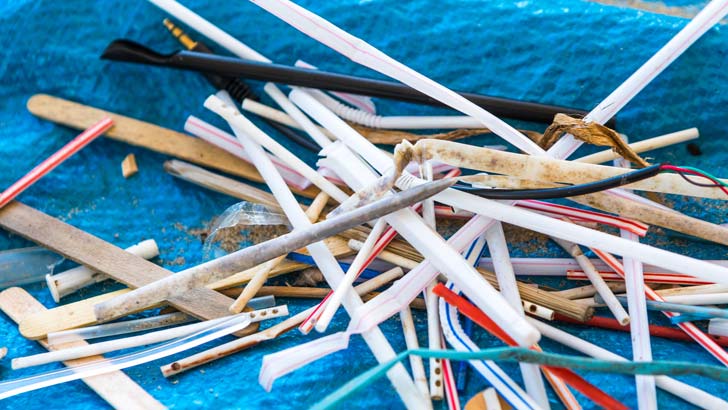 I always laugh when I see the phrase "have you remembered your shopping bag" written at the entrance of a supermarket.
It is as timely as asking if you have remembered your parachute just as you are about to jump out of a plane and it's arguable ineffective.
East West Market in Vancouver has sought to tackle the problem in a different way and provides embarrassing plastic bags reading "Wart Ointment Wholesale" or "Into the Weird Adult Video Emporium" for those customers who forget their bags.
There are several ways to remember your reusable bag. Try clipping a foldable bag to your keys (the same way you attach the doggy doo bags to a lead).
Or hanging your reusable bags by the door or your keys is one way to keep it front of mind right before you leave the house.
Reduce
Sometimes the costs to the environment and your pocket are hidden.
According to Shower Timer, most showers deliver water at more than 12 litres per minute and at a temperature of 40C. That heated water can cost more than 20c a minute, or over $800 per year.
To reduce water consumption, try using a simple egg timer to measure how long you spend in the shower and start counting up the cost past that four minutes.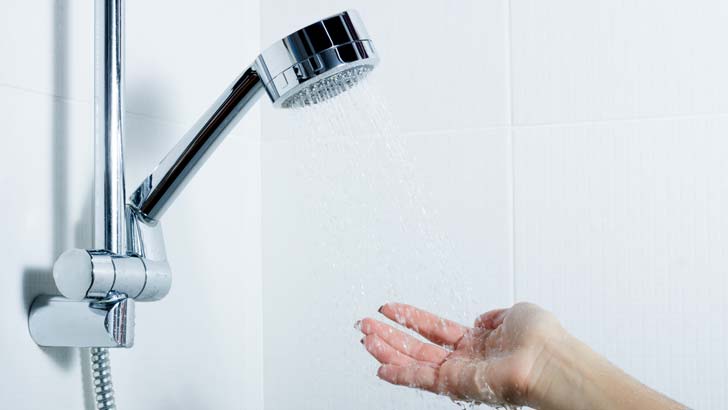 If that's not enough persuasion for you or your family to get out of the shower, there are automated shower timers that cut off water after your chosen time and is followed by a "discouraging" waiting period.
You can calculate exactly how much you can save on your showers by using a calculator such as those found on Lifehacker or Shower Timer.
Re-use and refill
There are a number of benefits to the pocket and environment from re-using and refilling plastic containers.
You shop more consciously, controlling the portion sizes that you buy, thus only paying for what you need and reducing food waste.
You are not paying for expensive packaging, so this should make items cheaper. You can unleash your creativity by buying super-small quantities to make your own muesli or other recipes.
Repurpose
Don't be restricted by labels; think outside the box when using products in your home to reduce waste and boost your finances.
A great example is to turn your food scraps, coffee grounds or unused kitchen products, such as bicarb, into skincare products.
Think everything from deodorant, scrubs, lotions to dry shampoos. This will save you money, help you avoid single-use plastic packaging, and potentially provide a lucrative side hustle.
Pinterest is an endless source for repurposing and recycling ideas, such as Ikea hacks.
If you have ever tried to get rid of furniture you will find that disposal costs can sometimes outweigh the value of the piece itself. If this is the case, it might make more sense to repurpose, whether it is a simple as flipping a bookcase on its side to make an entertainment unit or turning an old piano into a bookcase, a computer into a mailbox or a TV into an aquarium.
A great place to buy something and give it a new life is Reverse Garbage in Sydney.
Fabric table and pigeon holes restocked and looking refreshed and ready for reuse projects. Pop in and sew up a storm. #rgreuse #reuseresources #fabric #savedfromlandfill #Marrickville #sew #reducereuserecycle
Its "fabulously original" products come from a wide range of sources.
Every year it accepts donations from businesses and individuals, amounting to around 100 football fields' worth of industrial off-cuts, over-runs, art and craft materials, stage props, knick-knacks, furniture and other odds and ends that would otherwise end up in landfill. There is no excuse not to get creative!
Repair
A combination of busy lifestyles and manufacturer repairs costing more than the product means it feels easier to throw products away into landfill rather than to repair them.
This is not just bad for the pocket but the environment too. To create new products rather than maintain the old requires "emergy" - the energy required to harvest resources, manufacture and ship the product.
When we throw products away, all the materials and energy are wasted. The good news is that it is becoming easier to mend what we already have.
Repair cafes like the one run by the Bower Reuse and Repair Centre in Sydney are cropping up all over. You can register with Bower technicians to fix timber furniture such as rickety chairs and small electrical appliances like coffee machines - saving the cost of buying replacements.
If you want to do it yourself, a quick search of the internet in your area will reveal lots of workshops on furniture repair or, for clothes, repair-what-you-wear classes.
Visible mending is becoming a badge of honour, as the site with the same name states: "Wear your mends out and proud. Beautiful scars for the loved but torn."
Resource sharing
The sharing economy is all around us in the form of sharing homes with Airbnb, cars with Car Next Door, parking spaces with Parkhound, and The Volte for sharing fashion. There is little now that we can't make money from.
Or help save the environment by sharing with someone else rather than buying new.
Community Exchange Network Tasmania (CENTs) allows the community to trade goods, services and skills without exchanging any money. They can sell, share, swap, barter or gift produce and services.
With food-sharing app Olio, no money changes hands. It allows you to share unused packaged and cooked food with your neighbours and vice versa.
Borrow and return
Taking out a loan doesn't have to cost too much if you do it from a library. Today libraries aren't just for books.
One library in the US has an "unusual stuff to borrow" section.
The criteria is the item must be "more expensive than an impulse buy; you can get good use out of them in seven days; and you don't need them often". Examples are fishing rods or telescopes to gauge a child's interest in a hobby.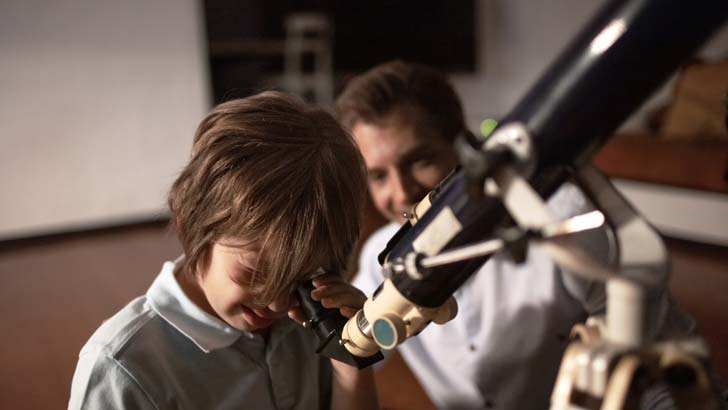 Closer to home, Sydney' inner west has a tool library where a $75 annual membership fee enables members of the community to borrow from its "library of things".
Tools and equipment vary and include sewing machines, hedge trimmers and drills. The fee is a bargain considering the average drill is used between six and 20 minutes in its entire lifetime but can cost hundreds of dollars to buy.
Resell
We are all familiar with Facebook Marketplace and eBay for selling or buying pre-loved and unwanted items. There isn't anything you can't sell on eBay.
A quick search pulls up a ghost in a jar, a haunted rubber duck and a snowman arm. But there are face-to-face alternatives, such as Suitcase Rummage, which allows you to bring two suitcases and try your chance at selling direct, like running a market stall but with less effort.
When it comes to bulky objects, disposal is notoriously expensive.
Thankfully Ikea in Sydney's Tempe is trialling a furniture take-back service and will not only pay you in the form of vouchers for your item to return your furniture (if it is in good condition), but will give you free access to a GoGet car for two hours to do it.
Replant
Rather than throw away food scraps, you can put them to good use and keep them in the ecosystem.
Many seeds from shop-bought fruit, such as avocados, will sprout (if you're extremely patient). As will food scraps without seeds, such as celery and lettuce.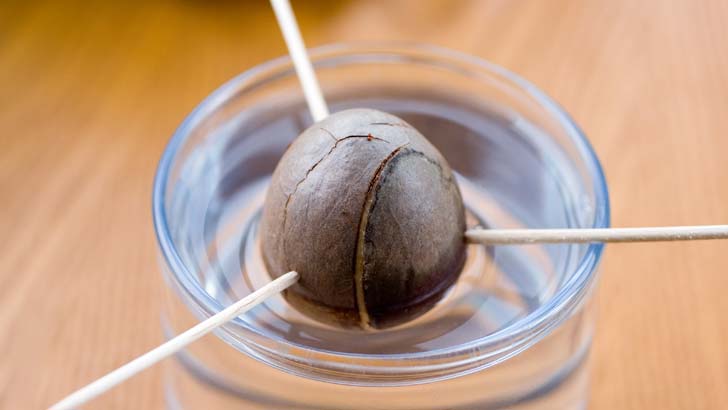 If you end up with too much fresh produce, you can always barter them for something else.
At the Little Green Corner cafe in Geelong, customers can swap home-grown produce for coffee. At the New Inn pub in Lincolnshire, in the UK, you can barter rhubarb for a beer - but I haven't spotted this in Oz yet.
Rot
Rather than send food waste to landfill, you can use it for your worm farms and composting.
Composting not only aids the environment but benefits your pocket by saving you money on pesticides, and means the soil requires less water (and cost).
Just be sure not to compost items such as tea bags, onions and garlic and make sure if you are adding dog poop you didn't just give your dog worming pills!
Recycle
Recycling is the final option when it comes to saving the planet and another way to benefit your back pocket.
Return and Earn in NSW, Containers for Change in Queensland and the container deposit scheme in the Northern Territory reward you with 10c in cash back for each eligible drink container received.
That can be quite a discount on the drink you purchased!
If you'd prefer to have your refund credited digitally, TOMRA reverse vending machine in any of these states will pay into your PayPal account with the myTOMRA app or you can even choose to donate to a local or national charity.
Get stories like this in our newsletters.