How to sell your clutter for cash without having a garage sale
If you are one of the many Aussies swept away by the Marie Kondo series on Netflix, chances are you are getting rid of a whole lot of items that no longer "spark joy". For me, it wasn't Marie Kondo but moving house that brought about the desire to declutter.
Whatever the motivation, if you have a few unwanted items lying around the house, whether it be books, homewares, clothes or furniture, you should take it as an opportunity to put some extra money into your wallet - and you'll also be doing your bit for the environment as your unwanted items won't end up in landfill.
Using Facebook Marketplace can be a good option, especially as there are no fees involved.
Simply click on the Marketplace icon on Facebook and there you'll find a "sell" icon. Pop in a few photos and a description and wait for the inquiries to start coming through.
Join a few local buy, sell, swap groups as well to make sure your listing gets to people in your local area, and hopefully they can pick up the item rather than you having to mail out.
I did this recently and must admit I was frustrated when I received several messages asking "Is this still available?", responded "yes" but had no follow-up. It was all worth it, though, when two days later I had an extra $300 in my wallet and fewer items to transport to the new place.
Before Facebook Marketplace came along, eBay was the go-to buy-and-sell option for many people. It's probably better for smaller items such as books and DVDs that can be mailed out rather than big, bulky items such as a wardrobe.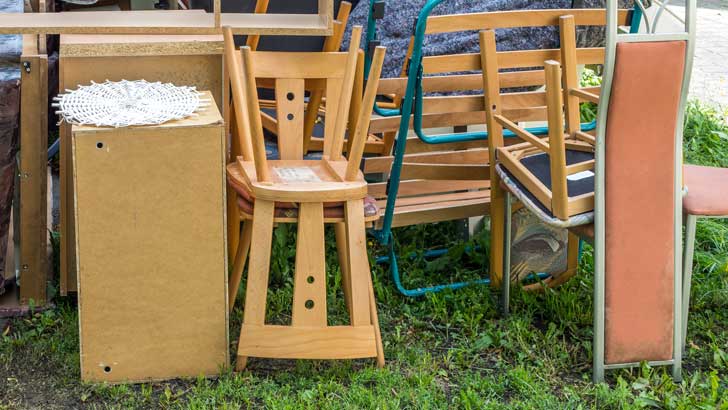 eBay sellers are entitled to 40 free listings a month. And if your item doesn't sell you can automatically relist it three times without it counting towards your 40 free listings. If you list more than 40 items in a month though you'll be charged an "insertion fee", which is $1.65 if the starting price is under $100 or $3.85 if it's more than that.
If your item sells you'll be charged a "final value fee" of 10.9% of the total item sale price including postage and handling - to a maximum value of $440.
It's fairly straightforward to use. If you don't already have one you'll need to sign up for an account and eBay will give you all the prompts necessary to list your goods.
Of course, there are other options to sell your wares, such as Gumtree, having a garage sale or taking a stall at your local markets. You can also join forces with friends to share any costs involved and have a broader range of goods on offer.
It's important that you have realistic expectations - you may not make thousands of dollars but it doesn't have to be hard work to declutter and make some extra cash in the process.
Get stories like this in our newsletters.